New Mexico State extends win streak to eight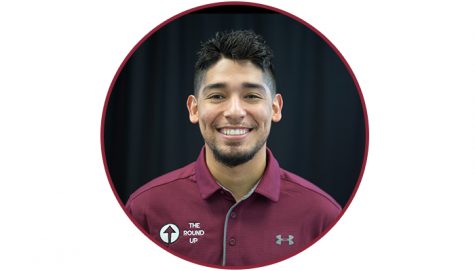 More stories from Jonah Gallegos
New Mexico State improved to 19-3 on the year, defeating NAIA Division II Northern New Mexico 71-45.
After a slow start the Aggies got into rhythm and simply were too much for the Eagles, especially down low in the post play. NMSU outscored their opponent in the paint 38-12.
"It's been a long time where we haven't gotten out the gates very well," NMSU head coach Chris Jans said. "Disappointed in our start."
Turnovers and rebounding were among the struggles coach Jans said his team had tonight. NMSU committed 24 turnovers and pulled down 45 total rebounds, compared to NNMC's 40 total rebounds. However, the eagles did have more offensive boards, outrebounding NMSU 17-11 on that side of the ball.
"As you look at the numbers, there's some eye-popping numbers in a disappointing way," Jans said about his teams sluggish play at times.
On the contrary, NMSU did show some positives in tonight's lop-sided victory. One of them being that players who don't see the court too often got a chance to play some good minutes, and produced good play as well. Players such as senior guard Joe Garza, junior center Leston Gordon, and freshman guard Gabe Hadley –who has recently been in the normal rotation more and more these past few games.
"It's not about how many minutes I play, I'm just trying to go hard everyday," Garza said about his role on the team this year. "And if my number is called, try and be ready to go."
Garza finished with 3 points, hitting a buzzer-beater to end the half. Tonight was the most playing time he had seen all year, having a season high in minutes with 16.
The freshman Australian guard Gabe Hadley also saw good minutes and has recently emerged in the rotation these past weeks. He has a good defensive presence and is slowly beginning to knock down three-point shots.
"We tried to even the minutes out as best we could – especially when we got the lead," Jans said.
Senior forward Jemerrio Jones quietly grasped his 13th double-double of the season with 14 points, 16 rebounds and 4 assists.
Aggie leading scorer graduate guard Zach Lofton did not play tonight, as coach Jans said he was nursing a non-serious knee injury he suffered the previous game against UMKC.
The Aggies are back in action this Saturday, where they will take on UT Rio Grande Valley at 4 p.m.
"We got to come with it, and take care of the ball," Garza said.
About the Writer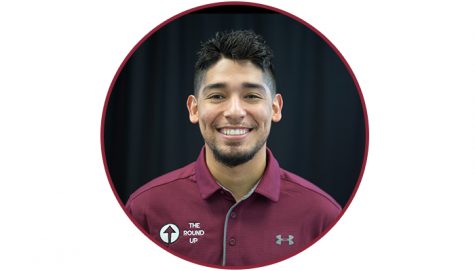 Jonah Gallegos, Sports Writer
Jonah J. Gallegos enters his second year at The Round Up and is currently a senior, majoring in journalism. Born and raised in Las Cruces, New Mexico,...