Aggie Cupboard provides relief and help to New Mexico State students
Hang on for a minute...we're trying to find some more stories you might like.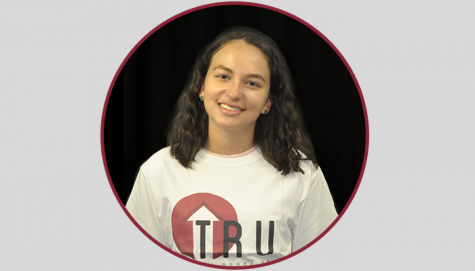 More stories from Camila Mota
As New Mexico State University's official food pantry, the Aggie Cupboard has been a source of relief and welcome to those in the NMSU community who struggle with food insecurity.
With a vision of an NMSU community free from hunger, the leaders and volunteers of the Aggie Cupboard believe that providing food security to students in need will allow them to achieve their academic goals.
"[The Aggie Cupboard] provides supplemental food to help whoever needs it, so that they can graduate, reach their goals, and do what they need to do, and aren't affected by food insecurity to the point where they can't continue," said Meg Long, program specialist for the Aggie Cupboard and social services.
Open twice a week, the Aggie Cupboard provides non-perishable food to NMSU students, faculty, and staff, and Doña Ana Community College students. Nutritious foods such as rice, beans, vegetables, etc. are provided for the most part by the generous donors of the Las Cruces community.
Any individual with a current NMSU ID card can visit the Aggie Cupboard if needed. The accessibility of the Aggie Cupboard and its home-like location at NMSU's student family housing may provide a feeling of comfort and acceptance for many.
"Just knowing that we are able to provide that extra help, we're really glad that people come," said Long.
Although not yet approved, individuals like Long are working to get approval to have perishable food on campus for those in need. The idea is to work with Casa de Peregrinos and Roadunner Food Pantry to have a mobile food pantry make a stop at the NMSU campus once a month.
In the few weeks that classes have been in session, there have been 127 client visits to the Aggie Cupboard and over 1000 pounds of food have been provided. Yet the Aggie Cupboard is not restricted to food; different toiletries are also provided to those in need.
As a gateway of opportunities for student organizations and classes to participate in giving back to the community, the Aggie Cupboard has become a key role in uniting Las Cruces. The Aggie Cupboard is open Tuesdays from 11 a.m. to 1:30 p.m., and Thursdays from 3 p.m. to 6 p.m., and is open to all.

Hang on for a minute...we're trying to find some more stories you might like.
About the Writer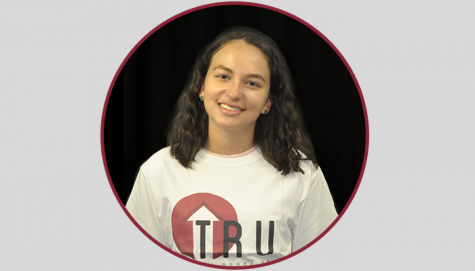 Camila Mota, Political Writer
Camila Mota is a second year Finance major, and an International Baccalaureate graduate from Orlando, FL. She is treasurer of the Delta Zeta sorority and...