NMSU Theater Department's 'The Odyssey' previews February 15
Hang on for a minute...we're trying to find some more stories you might like.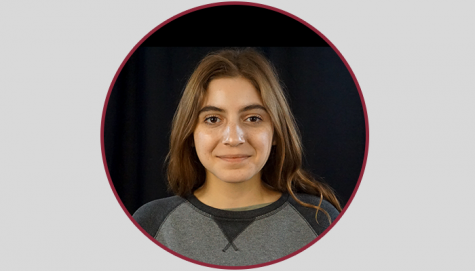 More stories from Emilie Rasmussen
New Mexico State University's Theatre Arts department is currently rehearsing for its production of The Odyssey, directed by Larissa Lury and adapted by Mary Zimmerman. This is a very physical and adventurous show, whose main theme is returning home. The Odyssey will open on Friday, February 16 at 7:30 PM, at NMSU's Center for the Arts.
The show has a large ensemble cast, with each cast member playing several characters. Larissa Lury, the NMSU Theatre Arts professor who is directing The Odyssey, said that "We chose The Odyssey as a department for a number of reasons. So, one is that we were looking for a big ensemble piece… and I was excited about using some of the physical skills that I have and being able to share those with students, and have the opportunity for students to work really collaboratively with one another during the rehearsal process."
The show's main theme is returning home. With help from gods and goddesses, the characters in the play must work together on their journey back. Lury states that "I started thinking about The Odyssey a lot when I was working on a play called Grounded…and during that process I started thinking a lot about soldiers and what it is like to try to separate war from home. And that made me think a lot about Odysseus' journey and the journey of trying to come home after war, and how challenging that can be…"
In many ways, the ancient ideas in The Odyssey still relate to today's world. Lury continues: "And so The Odyssey was on my mind, and thinking about the migration crisis that's happening, and this idea of all of these people trying to look for home after destruction, and trying to find some sense of normalcy after upheaval. And The Odyssey does this really beautiful, timeless job of helping us figure out how we can find a home."
This production's approach to The Odyssey is very physical and abstract, involving a lot of ensemble work. According to Taylor Rodriguez, a Theatre Arts major whose roles include Eumaeus, Aeolus, and Teiresias, "Larissa's approach is, I guess, strange and different to me, personally. It's very abstract in utilizing the ensemble to project a scene, and what's happening in the scene, and what the scene is supposed to say."
According to Rodriguez, one battle scene in the show uses weapons, but in a metaphoric way. Instead of battling each other directly, characters move in ways that suggest that a battle is happening.
Constance Hasapopoulos, another actor portraying the character of Eurycleia, has Greek origins. Hasapopoulos finds that, "Being Greek, I thought it'd be great to be in The Odyssey—it's part of my heritage. And then I heard wonderful things about this director, Larissa, and I've not been disappointed. She's fabulous, and it's been a joy and interesting to see how she works." She continued, "It's a very interesting take on the production… it's more modern, and abstract, and relatable, I believe, so this has been a wonderful process and experience."
According to Bethany Hays, a Theatre Arts major who is Assistant Directing for the show, the production is very abstract, and although it is a classic piece, it still feels modern. "…It's a classic show," said Hays. "But since it's got a modern adaptation, we're kind of doing… think about it like modern dance. Some of it is very metaphorical."
Lury concluded with, "I would say that one of the things that I find really exciting about the play is that it combines these really spectacular, physical and visual scenes with this real intimacy and honesty in what the characters are going through. So it really takes you along for the ride and gives you… kind of a feast of entertainment with a lot to think about, as well."
More information about the production may be found here: https://www.nmsutheatre.com/201718_odyssey.php

Hang on for a minute...we're trying to find some more stories you might like.
About the Writer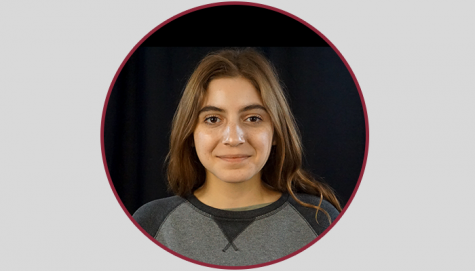 Emilie Rasmussen, Staff Writer
Émilie Rasmussen is in her first year at NMSU and as a Staff Writer for The Round Up. She graduated from El Dorado High School and the International Baccalaureate...