New Mexico State Baseball splits doubleheader with Towson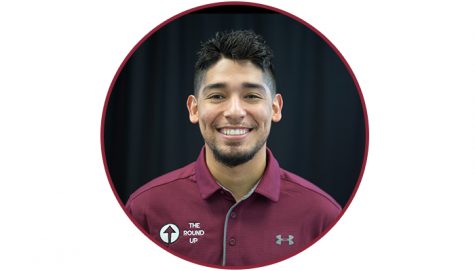 More stories from Jonah Gallegos
The New Mexico State Baseball team split Saturday's doubleheader blowing out the Towson Tigers 24-4 in game one but falling to Towson 11-6 in game two of the series.
NMSU's bats were alive and well in game one of Saturday's doubleheader, finishing the game with 21 total hits compared to Towson's seven hits. Starting pitcher and WAC preseason pitcher of the year Kyle Bradish got the win and had a solid outing for the Aggies. The junior right-handed pitcher collected 11 strikeouts and only walked 2 Towson Batters.
The Aggies (1-1) seemed to not let up the entire game, having a pair of five-run innings and 11 runs in the fifth inning. NMSU junior outfielder Tristen Carranza went yard twice in the game, finishing up with two home runs and 6 RBI's (runs batted in).
As a team NMSU finished game one with 20 RBI's, eight runners left on base, and the three Aggie pitchers who played totaled 17 strikeouts.
Towson's senior pitcher Michael Adams was given the loss on the mound for game one, only going for three innings and collecting just four strikeouts.
Game two of the doubleheader was quite a reverse of roles from game one. It was Towson's bats who came to life, going up 3-0 early in the game after a three-run homer by the Tigers' Richie Palacios.
Senior outfielder David Bellamy kept it close for NMSU in the third after starting the inning off with a single up the middle. He later scored that inning off a balk by the Towson pitcher, then another run came in after an Aggie sacrifice fly ball; making the score 3-2 after three innings.
From then on it would be the Aggies who were playing "catch up" ball in Saturday's second game. NMSU junior right-handed pitcher Justin Dehn was awarded the start; pitching just over five innings. Dehn seemed to not be struggling on the mound, but two big hits by Towson forced the junior to take a seat. He allowed just one walk.
A two-run homer in the sixth inning by the Tigers' Richard Miller began the scoring spree which ended up equaling a seven-run inning for Towson.
NMSU committed two errors in the second game and were at costly times. The Aggies' sticks seemed to be absent at times throughout the game, only capping their hit totals off at seven. Not even half the amount of hits they had in game one.
Towson (1-1) only finished with two more hits than the Aggies but came up with huge at bats, driving in multiple runs off two homers.
NMSU head coach Brian Green's squad never let up in game two but just could not replicate their multiple run innings from the first game of the doubleheader.
The Aggies ended the game with six left on base and just five RBI's. The Good news for NMSU is that the series is not over. NMSU looks to take two of three in their series with Towson as they play once again tomorrow at 10 a.m.; NMSU's one and only 10 a.m. start time.
About the Writer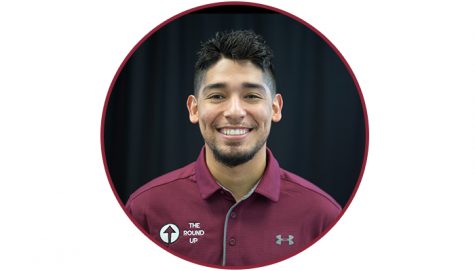 Jonah Gallegos, Sports Writer
Jonah J. Gallegos enters his second year at The Round Up and is currently a senior, majoring in journalism. Born and raised in Las Cruces, New Mexico,...