New Mexico State closes out Towson series with a win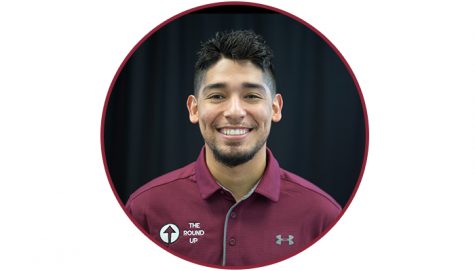 More stories from Jonah Gallegos
The New Mexico State Aggies were able to right the ship Sunday afternoon at Presley Askew Field as they took down the Towson Tigers 13-3, getting back to their winning ways.
NMSU (2-1) got runs early as Towson's starting pitcher did not get out of the first inning. The Aggies lineup batted around and produced an eight-run inning off three hits, six RBI's (runs batted in) and got help from Towson's pitching with four wild pitches which turned into NMSU runs.
At the end of the first inning it was a lopsided score of 8-0, Aggies on top.
Pitching for the Aggies held steady today as starting senior pitcher Jonathan Groff went 5 1/3 innings finishing with 6 strikeouts, walked just one batter and allowed no runs. At one point in the game he retired 11 straight batters, only allowing just two hits.
"Obviously Groff was just outstanding, I mean he had three pitches working for strikes," NMSU baseball head coach Brian Green said about his starting pitcher. "So all in all the pitching today in particular was really good."
The Aggies' hitting seemed to be more steady than last night's game, recording 11 hits and producing runs at a steady rate; while the Tigers had six hits and committed one error.
"It's a mentality, you know each and every day you got to show up there and what we talked about yesterday after the game was – don't play the scoreboard." Green said. "Just play the process, play it one pitch at a time, and I thought our guys did a nice job of that today. I thought yesterday (game two of the series) we scoreboard-chased a little bit, we were chasing three, and I thought we got a little tight and that's something we got to get better at."
NMSU senior centerfielder Marcus Still went three for four in today's game and really had a great weekend series getting on base at will for the Aggies.
The Aggies put up a zero in the errors column during today's matchup and was something that coach Green was pleased with.
Towson (1-2) made a valiant try at a comeback when Richie Palacios sent an inside pitch sailing past the walls in left-center. That was Palacios' second homerun of the series and his second three-run homer as well.
NMSU went to their bullpen four times in today's matinee collecting a total of 10 strikeouts. NMSU junior Alvaro Castillo came in late in the eighth inning after sophomore Mathew Munden gave up three runs after facing just six batters. The Dominican Republic native Castillo stopped the bleeding after getting a strikeout to keep the score at 11-3 in favor of the Aggies.
"We got to find more depth in the bullpen, that's going to be the biggest key for us," Green said. "Mat (Mathew Munden) came in and got in a big double play – Alex (Reyes) came in and closed it off, I think all in all we did a pretty nice job on the mound minus a few pitches here and there."
NMSU starting pitcher Jonathan Groff was awarded the win while Towson's starting pitcher Alex Cuas was given the loss.
The Aggies added some insurance runs in the bottom half of the eighth. As a team the Aggies played a clean game and took advantage of what the Tigers gave them.
NMSU will be in Lubbock, Texas this Tuesday where they will face off against power house and nationally ranked Texas Tech.
"Great opponent, top ten opponent – go to their place they'll have a nice crowd, they got a great program. It'll be a great challenge for us and a great opportunity," Green said about their next opponent.
About the Writer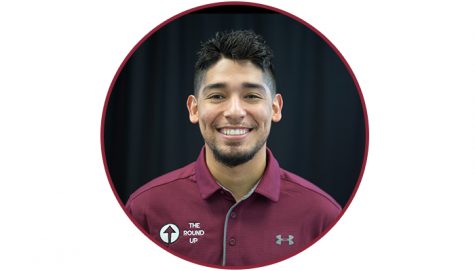 Jonah Gallegos, Sports Writer
Jonah J. Gallegos enters his second year at The Round Up and is currently a senior, majoring in journalism. Born and raised in Las Cruces, New Mexico,...