Aggies score 39 runs in shutout win, a new school record for most runs in a single-game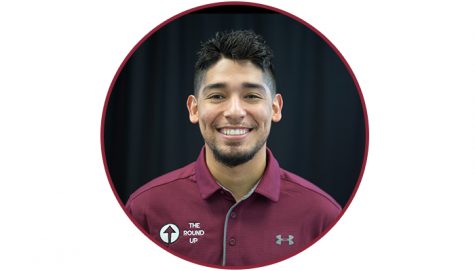 More stories from Jonah Gallegos
New Mexico State Baseball opened their three-game series with Mississippi Valley State with a shutout win after an early Friday evening start time at Presley Askew Field.
For the second straight home series the Aggies opened tonight's game with a couple of big run innings. NMSU poured on the runs winning 39-0 and were just too much for the Delta Devils, who struggled mightily in the first game of the three-game series.
The Aggies offense was record setting, as they put up a new school record for most runs scored in a single-game; the previous record was 37 runs.
"Awesome – that was as impressive of a performance from a team as I've ever been a part of," NMSU baseball head coach Brian Green said about the 39 runs his team scored. "The fact that we were so patient, hitting the ball to the opposite field all night long, really letting it travel – so that was a real positive."
NMSU (3-2) went up early getting five hits and 11 runs in the first inning. MVSU's starting pitcher did not get out of the first inning; the starter could not control his pitches walking six, and only throwing 22 strikes out of his 52 total pitches.
It was a strong outing from junior right-handed pitcher Kyle Bradish who went six innings and collected 12 strikeouts, walked two, allowed two hits and gave up zero runs. The preseason WAC pitcher of the year was able to stay locked in despite being off the mound for long periods of time, thanks to his teammates hitting spree. Several scouts were in attendance to watch the 6-foot-4 junior pitcher.
"I thought he was good last week and I thought he was even better tonight, I thought his tempo was really good – KB's (Kyle Bradish) still working on being really under control, which I thought he was," Green said. "His breaking stuff was really good, really impressive outing."
The Delta Devils (0-2) have struggled in recent years, who finished 7-34 last season and only have 29 combined wins in the last five years. It was important that Green's team did not overlook tonight's opponent and not play down to their level.
"Anytime you play baseball, you got to respect the game," Green said. "'Stick with the process' that's the most important message that we talk about all the time."
Green's squad finished with four homeruns, including back-to-back homeruns in the bottom of the fourth from freshman designated hitter Noah Haupt and senior catcher Mason Fishback. Haupt finished the game 6-for-7 with two homeruns and 10 RBI's, while Fishback finished 2-for-4 and punched in five RBI's.
The Aggies look to avoid what happened last weekend when they blew out Towson 24-4 then lost the next game 11-6.
"Anytime you put up a run differential like that your guys have a chance to take the game lightly – and for us it's 'hey we're going to respect the game'," Green said. "Respect the game, and play hard when we wake up tomorrow."
All nine Aggie starters scored, got at least one hit and had at least one RBI. As a team NMSU scored in every single inning in tonight's game.
Reserve players had the chance to see the field and really had patient at bats despite their team already being up big. Every at bat mattered for these reserve players and after tonight, coach Green's job of deciding playing time might've gotten a little tougher.
No errors were committed by the Aggies and just five total hits were allowed by the NMSU bullpen. The Aggies finished with 30 total hits; Kyle Bradish got the win and improved to 2-0 while MVSU's starting pitcher Zac Uecker fell to 0-1.
NMSU will have a doubleheader tomorrow as they conclude their home series with the Delta Devils.
About the Writer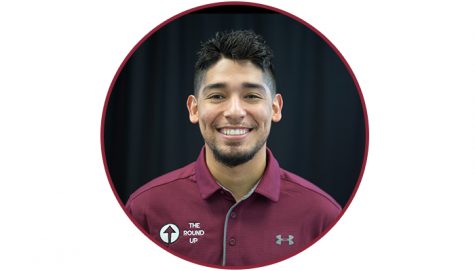 Jonah Gallegos, Sports Writer
Jonah J. Gallegos enters his second year at The Round Up and is currently a senior, majoring in journalism. Born and raised in Las Cruces, New Mexico,...