New Mexico State baseball looks for series sweep over Mississippi Valley State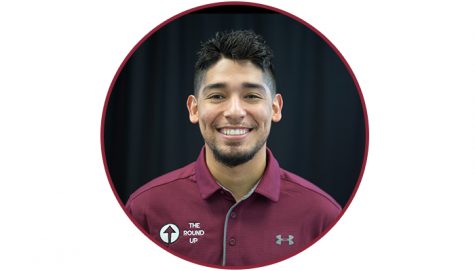 More stories from Jonah Gallegos
The Aggies remained with their winning ways defeating Mississippi Valley State in the first game of Saturday's doubleheader; New Mexico State's second game of the double header began at 5:05 p.m.
NMSU's bats remained hot as they made connection for 15 total hits, which helped NMSU head coach Brian Green's team get the 15-4 victory in the first game of the doubleheader.
NMSU junior Justin Dehn was awarded the win and improved to 1-1 this season while MVSU's starter Nicholas Johnson fell to 0-1.
Dehn gave the Aggies (4-2) good life on the hill, who went six innings and threw a total of 92 pitches. The 6-foot-5 junior grabbed 10 strikeouts, allowed five hits, and walked just one Delta Devil batter.
Green's squad played another clean game, scoring in surges all game long and as well as getting the job done on the defensive side. For the second game in a row the Aggies put up a zero in the errors column; NMSU took advantage of MVSU's six total errors turning them into runs.
The WAC preseason player of the year senior catcher Mason Fishback went 4-for-5 getting three RBI's for his team. After a solid Friday night at the plate for freshman Noah Haupt, his scoring ways returned for Saturday afternoons game; Haupt went 2-for-4, also getting his team three RBI's.
NMSU's start of the second game looked fairly similar to the past two games, going up 4-0 in the second inning. Early walks by the Delta Devils' starting pitcher once again put the Aggies in excellent scoring position.
Senior pitcher Jonathan Groff got the start for Aggies in the series finale, grabbing command of the strike zone early in the game. Through five innings Groff struck out five batters and had 45 total strikes called out of his 59 total pitches.
The Aggies through two games are well on the right track to scoring over 60 combined runs for the entire three-game series. Green and his team will look for the series sweep before they head off to Tucson on Tuesday to battle Arizona. NMSU's next home series will be this upcoming week where they will take on Harvard for a four-game series, which will start on Friday March 2 and will end on Sunday March 4.
About the Writer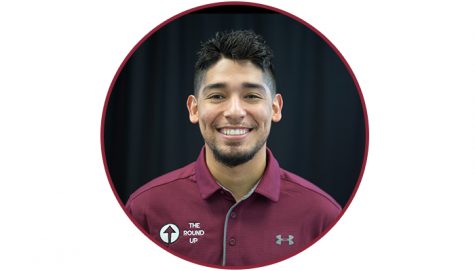 Jonah Gallegos, Sports Writer
Jonah J. Gallegos enters his second year at The Round Up and is currently a senior, majoring in journalism. Born and raised in Las Cruces, New Mexico,...