New LGBT+ club comes to NMSU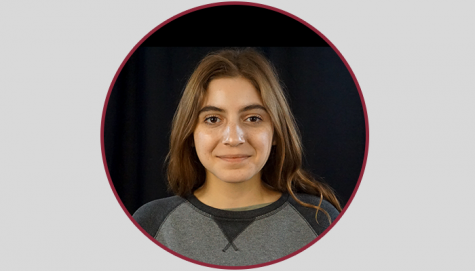 More stories from Emilie Rasmussen
This semester, New Mexico State University's LGBT+ Programs is offering a new group for students to attend called Darth GAYder.
Darth GAYder is a social group focused on providing an easygoing space for LGBT+ students interested in nerdy things to hang out in and to meet others like them.
The group meets on Tuesdays at 6:30 PM, in the LGBT+ Programs lounge, located in Garcia Center Room 146. Meetings usually last an hour, but members tend to linger afterward to socialize more. Its first meeting was on Tuesday, February 6.
Unlike LGBT+ Programs' other groups, Darth GAYder is simply a social group. Sam Salas, an Electrical Engineering major and Student Assistant at LGBT+ Programs, began the club and describes it as being "just inclusive. That's our big message. And intersectionality. It's gay stuff and nerd stuff."
The club is self-described as being "A Student Group for Nerds of all backgrounds."
Salas continued to say that, "This group is just a little different because it's just more of a social group, like we're not really like, you know, activists for anything. We're more focused on the intersectionality…"
Salas continued to explain that, "People can be, like, LGBT, but they can also have other interests, like being nerds… just like, a place for everyone to hang out and feel included. That's why we made this group."
When asked about future events, Salas expressed that "our main goal is to eventually get big enough to actually put on events," such as watching movies as a group.
Savannah Jimenez, an Elementary Education major who has attended a few Darth GAYder meetings, said that she finds that the group has "…been really cool, I feel like we get to meet a lot of different people, and we just kind of get to hang out… last week we had fun watching The Office because we all agreed that that was something we all enjoyed. It was really cool."
Darth GAYder is different from the other clubs LGBT+ Programs has to offer because, according to Salas, "Our other two groups are AgGays and GDA, Gender Diverse Aggies, and they mostly focus on, well AgGays is mostly for like activism. And GDA is more kinda like a social support situation for people who are gender diverse." Darth GAYder simply provides a space for social interaction. Its atmosphere is easy-going and low-pressure.
Salas concluded with explaining that Darth GAYder is "…really just like a group of people, whoever shows up, just hanging out in here. We've watched movies, we've played games… Just like kinda, getting to know each other right now. So it's been fun. Kinda laid back. Really good."
More information on Darth GAYder and LGBT+ Programs can be found at http://lgbt.nmsu.edu/
About the Writer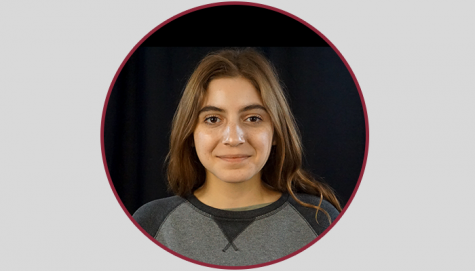 Emilie Rasmussen, Staff Writer
Émilie Rasmussen is in her first year at NMSU and as a Staff Writer for The Round Up. She graduated from El Dorado High School and the International Baccalaureate...