Aggies face adversity late, but hold off Harvard for the win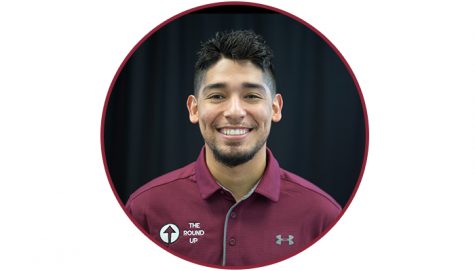 More stories from Jonah Gallegos
New Mexico State was able to hold off Harvard University getting the win 11-5 on a chilly Friday night at Presley Askew Field.
It was evident that the Aggies' bullpen was not at full strength; but solid hitting and executed base running led NMSU (6-3) to the win.
Aggie seniors Mason Fishback and David Bellamy both had RBI's (runs batted in) in the third inning, giving NMSU the lead over the Crimson, 3-0. Bellamy added three hits, two RBI's and one stolen base to his stat line, while star catcher Mason Fishback added three RBI's in the game and currently leads his team in RBI's with 21 on the season.
NMSU starter Kyle Bradish (2-0) had a strong night, getting out of jams in the first and third inning and not letting Aggie errors impact his performance on the mound. It seems easy for pitchers to put their head down when their defense doesn't come up with outs, but it was quite the opposite for Bradish, who had 10 strikeouts, allowed one run and walked three batters in seven innings pitched. Bradish's defense ended the night with two total errors early in the game; NMSU had the lead 5-1 while the junior was on the hill.
"He's been outstanding" head coach Brian Green said. "He's got angle on his ball, he's got the front end breaking ball, he's got chase stuff. The maturation of Bradish and the improvement that he's made, it's really really impressive and he just continues to get better –each start he's gotten better."
Bradish did not get the win however, as NMSU junior pitcher Brock Whittlesey (1-2) took over in the eighth and was awarded the "W".
The Aggie bullpen struggled in the eighth and is something that Green wants to see improvement on. NMSU went through three pitchers in the eighth, all three could not find the strike zone and a wild pitch along with two hits by Harvard tied the game up at 5-5.
"Obviously a couple of guys didn't do quite the job that they wanted," Green said. "I thought (Matthew) Perea did a good job, he gave up a couple of soft hits. Obviously Alex (Reyes) was not sharp at all, he's got to get better. But Brock (Whittlesey) came in – Brock does what he does, he's going to throw strikes, they (Harvard) really put the bat on the ball.
"I think it's a great opportunity for our program to face some adversity, and then to comeback and respond the way they did is a real positive."
Fishback gave his team life in the eighth, bringing in two runs off a single to left field. Aggies had good at bats in the eighth and did exactly what Green's been preaching, which is being patient at the plate. A few batters later senior Trey Stine blew the game wide open with a grand slam to left center field; NMSU went up 11-5 and it was smooth sailing from then on.
"I thought the key to that entire inning was (NMSU senior) Marcus Still getting the two-strike bunt down," Green said. "That was a big clutch moment for him, and then we had some big at bats. I told the guys after the game, in big spots leaders step up and our leaders – Fishback, Stine, Still, those guys stepped up tonight."
The high-caliber Aggie offense ranked top in the nation in several categories heading into tonight's home series, ultimately thanks to last week's stellar hitting and scoring performance against Mississippi Valley State. NMSU is first in the nation in runs (121), scoring (15.1) and on base percentage (.503); while placing second in hits (115) and batting average (.390).
Through eight games, Green's squad is also top ten in the nation in slugging percentage (.573), triples (6) and doubles (24). (All national statistics are through March 1).
Harvard (1-4) entered tonight's matchup not having much games under their belt so far this season, only playing one three-game series at Samford. The Crimson started their season with back-to-back extra-inning games, including a 15-inning game, which ended in Harvard's favor for their lone win of the season. The Ivy League opponent is coming off a 19-win season from a year ago.
Harvard's Buddy Hayward was given the loss tonight, as he fell to 0-1 on the season.
NMSU is back in action tomorrow afternoon as they take on the Crimson in a double header and will conclude the series on Sunday. Game times for Saturday will be at 12:05 p.m. and 4:05 p.m.
About the Writer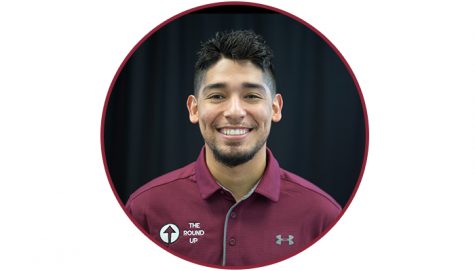 Jonah Gallegos, Sports Writer
Jonah J. Gallegos enters his second year at The Round Up and is currently a senior, majoring in journalism. Born and raised in Las Cruces, New Mexico,...