Las Cruces Film Festival opening night
Hang on for a minute...we're trying to find some more stories you might like.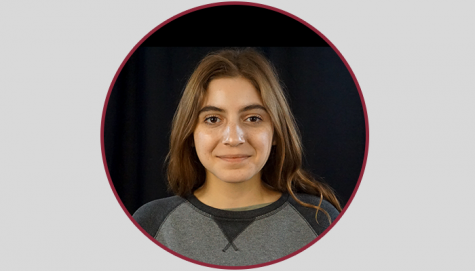 More stories from Emilie Rasmussen
The Las Cruces International Film Festival opened two nights ago on, March 7, at 7:00 PM, with two screenings of the film Rose, starring Cybill Shepherd and Pam Grier, as well as a Q&A session.
The film festival (or LCIFF) is an event lasting from March 7 until March 11, featuring film screenings, talks with people from the film industry, and an Awards Ceremony on March 10.
The different categories of films included in the festival are narrative and documentary shorts and features, animations, student-made films, New Mexico-made films, and music videos. On March 11, winners from each category in the festival will be screened.
Matteo Isquierdo, a Digital Film Making major and organizer for LCIFF, said "We have our third annual Las Cruces International Film Festival, and tonight we have our opening celebrity screening, which is Rose, the film with Cybill Shepherd. And a lot of people are excited because Pam Grier is here…"
According to the LCIFF website, the film is about "Rose (Shepherd), a recently disabled and widowed ex-cop, who discovers that she may have a life-threatening illness. She decides to go on a solo road trip in a motorized wheelchair through New Mexico in an effort to reconcile with her estranged son and make her peace with life."
A Q&A session was held after the screening with Shepherd and Grier, who answered questions about working on Rose. When answering an audience member's question about why she chose to work on this project, Shepherd said that "I read the script and I thought, this is one of the best scripts I've ever read."
Grier, answering another question, explained that her research for the film involved observing people living in New Mexico. "I don't know, but I'm moving here," she joked.
The LCIFF brings opportunities for both students and the city of Las Cruces. Isquierdo explained that "…if they're CMI [Creative Media Institute] majors they actually get a free film festival pass. For non CMI majors we have a specific amount that we give away for free, and it's on a first come, first served basis."
Drake Cardenas, a volunteer at the LCIFF, said that he "…volunteered for this because I wanted to meet more people because I'm trying to get into this industry, so I thought that this would be a good way to get the references… get some connections… I think it's a really big festival. It's growing and growing every year, so that's kinda cool. I think it also brings a lot of emphasis on Las Cruces, in the film industry."
Las Cruces, when visited by filmmakers attending the festival, is put on the map as a possible location for future filming projects. This year, the LCIFF is hosting over 100 filmmakers.
Most of the films will be shown at Allen Theatres' Cineport 10.
More information on the LCIFF can be found at its website, http://lascrucesfilmfest.com/

Hang on for a minute...we're trying to find some more stories you might like.
About the Writer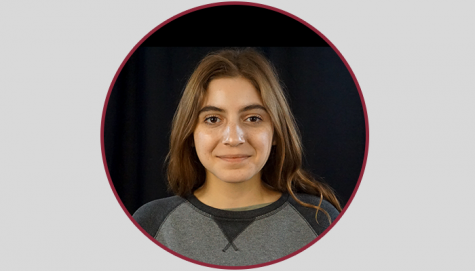 Emilie Rasmussen, Staff Writer
Émilie Rasmussen is in her first year at NMSU and as a Staff Writer for The Round Up. She graduated from El Dorado High School and the International Baccalaureate...