Women Aggies fall to Seattle U in WAC semifinal game
Hang on for a minute...we're trying to find some more stories you might like.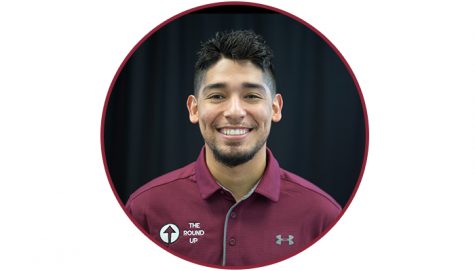 More stories from Jonah Gallegos
Seattle University's size and shooting was just too much for head coach Brooke Atkinson and her Aggies; New Mexico State fell to the Redhawks by a widespread score of 84-61.
Right from the start NMSU struggled to get shots to fall only shooting 33 percent in the first quarter, which equaled to only five made shots for the Aggies. On the other hand, SU came out firing on all cylinders having 11 made field goals in the first quarter, shooting 58 percent.
"They (SU) came out scoring from the jump," Atkinson said. "We tried to cut that lead down just by taking quick shots and just not defending – as a whole it wasn't really our best team outing."
The teams were quite the opposite throughout the whole game. When the No. 4 Redhawks weren't producing down low in the post, their outside shots were falling with ease; SU had six made three's in the first half. SU went into halftime up by a convincing score of 49-22; making it feel like NMSU was a world away from posting a comeback victory.
"We didn't do good getting back on defense, and that's how they got going," NMSU sophomore forward Gia Pack said. "If we would've just locked up on that we would've been ok."
NMSU was outscored in the paint in the first half, when the game was still somewhat in reach for the Aggies. Down low the Aggies were just outsized and could not pull-down rebounds; SU outrebounded NMSU by a demanding 45-16. Two of SU's players alone had more combined rebounds than what NMSU had as a team.
"The rebounding aspect has kind of been our Achilles heel all year," Atkinson said. "It seemed like it just took a bad bounce and they (SU) end up getting it."
SU had tons of second opportunities, grabbing 16 offensive boards and having 17 second chance points.
Atkinson's team shot a little better in the second half but by then it was a little too late.
Seattle head coach Suzy Barcomb said her team's first half was one of their best halves all season.
"Anybody who stepped on the floor was taking opportunities to score and it wasn't just two or three people," Barcomb said. "Anybody who checked in – we were trying to run stuff, trying to isolate, get some fouls on Brooke (Salas) a little bit – we grinded it out – and finished with a fantastic win."
For the women's WAC tournament this is the first time since 1998 that a number one seed has not made the conference championship.
The Redhawks will take on CSU Bakersfield on Saturday March 10 and will have a birth in the NCAA tournament on the line.
NMSU's season is not over, the WAC tournament No. 1 seed and regular season champions have an automatic bid to the WNIT and will find out who they will play on Monday.
"Post-season is post-season," Atkinson said. "There's a lot pf people that are done and are not playing."

Hang on for a minute...we're trying to find some more stories you might like.
About the Contributor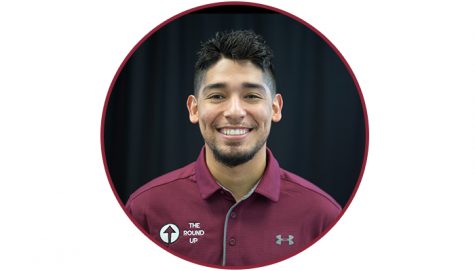 Jonah Gallegos, Sports Writer
Jonah J. Gallegos enters his second year at The Round Up and is currently a senior, majoring in journalism. Born and raised in Las Cruces, New Mexico,...