Aggies complete the series sweep over Maine, a confident bunch now heads into big week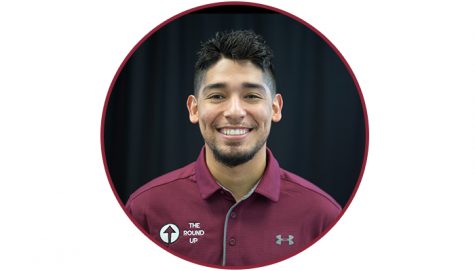 More stories from Jonah Gallegos
It was a good weekend series in favor of the New Mexico State baseball team, who completed the series sweep against Maine despite the high winds that were present during Sunday's matinee game.
The Aggies took the field for essentially their fourth game in just three days, completing their second and final four-game series for this season.
Head coach Brian Green's squad once again delivered at the plate, while having a disciplined start by senior pitcher Jonathan Groff (4-1); NMSU defeated the Black Bears 8-5 and improved to 13-8 on the year.
"I knew I had to keep the ball down because if it was clearly up in the air it had a chance of going out," Groff said. "But I also knew that with the wind blowing like this and our offense that we're going to be able to put up runs. So as long as I could limit the damage to one (run) per inning or so – I knew we had a chance."
Sunday's normal starter Groff went six innings, giving up nine hits that were scattered throughout his time on the mound but did grasp seven strikeouts. He threw a total of 101 pitches, while 70 of those pitches were called strikes giving coach Green a quality start despite giving up a couple of home runs at the beginning of the game; Groff's earned run average (era) this season is now at 3.38.
"For him (Groff) to do what he did, our entire pitching staff, to give up five runs on a day like that – was beyond impressive," Green said. "Kept the walks down. They (Maine) didn't have one inning where they scored two runs, it was all single scoring runs. (NMSU assistant coach) Claggett is just doing a great job with our staff."
While the high winds proposed a problem to both team's pitchers, it gave batters a huge advantage as a simple fly ball had the chance of being carried to further distances because of the winds. The Aggies had a total of three home runs, with Freshman designated hitter Noah Haupt hitting two of those three and were absolutely destroyed balls going a couple of yards beyond the outfield wall. Junior centerfielder Logan Ehnes had the other lone home run, which gave NMSU some insurance heading into the later innings.
NMSU's defense went without any errors today, giving Green's bullpen the backup they needed, especially on a day like this where balls unpredictably moved coming off the bat.
"Well it's the best defense we've had since I've been here," Green said. "We're fielding over .980 still and we're closing in on the half way point of the year. We recruit pitching and defense, and our defense is doing outstanding that's why we're winning some tight games."
Having golden glove type infielders like sophomore shortstop Joey Ortiz and freshman second baseman Nick Gonzales, who are also lights out at the plate, gives pitchers and coaches high confidence in their defense; NMSU also has senior centerfielder Marcus Still who gives the Aggies consistent outs and as well as leadership in the outfield. The Aggie defense, before this weekend's series, was ranked 16th in the country in fielding percentage (.982).
Ortiz and Gonzales show great chemistry in the mid infield, turning three double plays on the day and even coming up with one deep in the game to end the inning as Maine had the bases loaded in eighth.
"My game plan is just attack the zone and just let my defense make plays for me, which they did today we had a couple of double plays and Trey (Stine) made that one nice play on the line drive," Groff said about how his defense gives him confidence to just throw strikes.
The Black Bears suffered the eighth straight loss and will fall to 4-17, while starting pitcher Chris Murphy (0-5) was given the loss. Maine also had three home runs and made another valiant try at a comeback late in the game, as NMSU's closers struggled to find quick outs. Nevertheless, the Aggies fought for the win and will head into this next week with some added confidence after completing the series sweep.
It will not get easier for the Aggies as they will travel once again to Tucson, Arizona to take on the Arizona Wildcats. Before today Arizona was on a two-game losing streak, after two losses at Washington.
"Minimize the mistakes, Arizona's athletic, they're going to give you tough at bats," Green said about what his team has to do in order to get the win in Tucson. "When we played them we played really hard, we competed really hard. We just got to play better and tighter defense and keep them off pace and limit the freebies."
About the Writer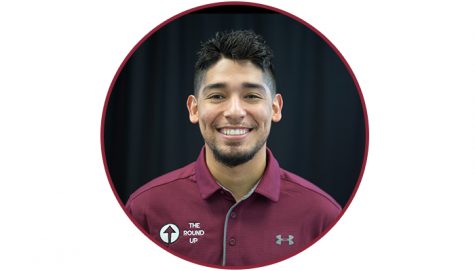 Jonah Gallegos, Sports Writer
Jonah J. Gallegos enters his second year at The Round Up and is currently a senior, majoring in journalism. Born and raised in Las Cruces, New Mexico,...