NMSU Air Force ROTC hosts first-annual A&M day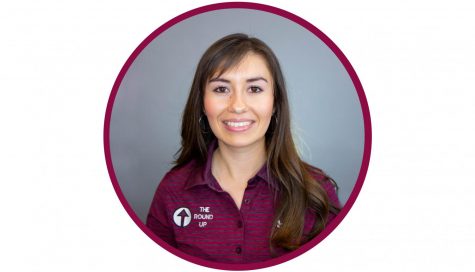 More stories from Leah Romero
New Mexico State University's Air Force Reserve Officer Training Corps Detachment 505 is hosting their first-annual A&M Day to recruit and inform community members about the military programs Thursday at Pride Field near the Horseshoe on NMSU's campus.
Detachment 505 is located on campus and supports students from NMSU as well as the University of Texas at El Paso. The A&M Day was named after NMSU when it was first established as the New Mexico College of Agriculture and Mechanic Arts, to pay homage to the school's roots in military training.
Captain Evin Greensfelder, the detachment recruiting officer, said the event will be a day for interested students to learn more about the ROTC program and other local programs, such as law enforcement, fire services and homeland security from Las Cruces, El Paso and Alamogordo.
"We'll have a UH-1 helicopter out there, we'll have security forces, which is the military police, out there doing demonstrations with the military working dogs," Greensfelder said. "We'll have EOD, which is Explosives Ordinance Disposal out from Holloman as well." Greensfelder said the Detachment 505 cadets will also be putting on games like tug of war for the students, to show what they do in terms of fitness training.
Greensfelder said there are about 65 cadets currently in the program, and that they anticipate recruiting about 50 new students for the upcoming semester.
"Usually we start off the fall semester with roughly around maybe 30 to 50 new people and that kind of whittles down as you go through the program a little bit," Greensfelder said. "You know, people get busy or they don't necessarily like the program or it's not for them, you know, whatever the case may be." Greensfelder said the Air Force ROTC program strives to teach students the skills to thrive in the Air Force once they have graduated.
"They're learning how to lead, they're learning how to be a team player and they're learning basic foundations of the military," Greensfelder said. She explained that if they successfully complete the program and graduate, students become officers in the Air Force. Some of the students graduating this May will go on to become intelligence officers, pilots and cyberspace officers among other positions.
If the A&M Day is successful, the detachment is hoping to host the event every year. The activities will be free and open to the public. Prizes will be available, as well as food from the La Ristra Express and Luchador food trucks. The event will be held Thursday from 1 p.m. to 4:30 p.m. on Pride Field, near the Horseshoe.
About the Writer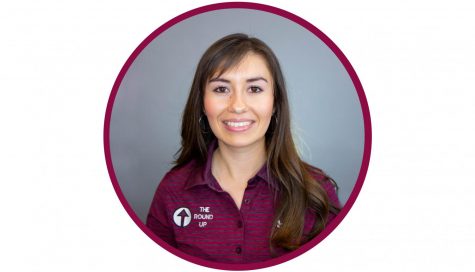 Leah Romero, News Editor
Leah Romero is a native Las Crucen entering her fourth year at NMSU where she is pursuing a bachelor's degree in Journalism and Media Studies along with...