Aggies rout Sacramento State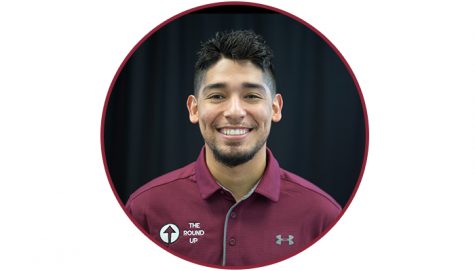 More stories from Jonah Gallegos
Perfect baseball weather was present during Thursday evening's game between New Mexico State and Sacramento State; the Aggies defeated the Hornets 8-2 to open the early weekend series.
The high-octane Aggies (16-10, 3-1) continued their powerhouse offense, outhitting the Hornets 14-3.
Picked to finish second in the WAC, NMSU showed just why they are one of the top teams in the conference. Head coach Brian Green's squad leads in many categories within the WAC and the nation, both as a team and in individual stats.
Some main categories the Aggies lead the conference in are batting average (.332), slugging percentage (.539), RBI's (224) and hits (284). The stats show NMSU as the top dog in many other categories as well, and if they aren't first they are most-likely in the top three.
Consistency has been huge for Green's team, especially at home as they are now 15-3 when playing at Presley Askew field.
"It's the most mature team that we've had since I've been here," Green said. "Our dugout's got a much more mature demeanor about it, everything's a lot more professional the way they go about it. Credit to that goes to our leadership council but this is the best balance we've had by far."
NMSU has players performing at high levels this season and there is no visible weak spot within the Aggie lineup. The bullpen has been more consistent lately as well, with both relievers today closing things out without giving up any runs.
"What our pitching staff did to them – three hits, two runs – bullpen was great," Green said. "We played great defense, that's a good win, they're (Sacramento State) tough."
Kyle Bradish improved to 3-1, getting the win today but did struggle at times during this evening's showcase; not being able to find a rhythm at times. Bradish went six innings, walked five and struck out seven, throwing a total of 115 pitches. His supporting cast of pitchers Wyatt Kelly and Chance Hroch went the rest of the way producing quality outs and both struck out a pair of Hornet batters.
The game was briefly tied during the middle of the third but then NMSU took off and had their normal big run innings, producing insurance runs when needed.
Freshman second baseman Nick Gonzales continues to be one of the many Aggie players who is rallying NMSU to get past opponents. The young man leads the entire conference in his first year in batting average at .426.
Green admits that having this many of his players being successful does create a good problem of who to put in the lineup; and he said it's the first time he and his coaching staff have had this "awesome" problem.
"We talk about the lineup every day, and we really just try to put the best matchup out there," Green said. "But at the same time we're trying to keep 13 to 14 hitters alive."
NMSU will look to carry this series opener-win on to tomorrow and improve in conference play. They will take on the Hornets tomorrow at 6:05 p.m. and will close things up with their opponent Saturday morning at 11 a.m.
About the Writer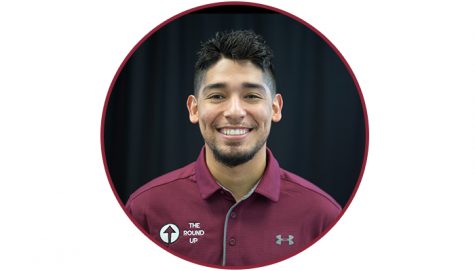 Jonah Gallegos, Sports Writer
Jonah J. Gallegos enters his second year at The Round Up and is currently a senior, majoring in journalism. Born and raised in Las Cruces, New Mexico,...