Aggies unable to hold off Sacramento State, drop series finale
Hang on for a minute...we're trying to find some more stories you might like.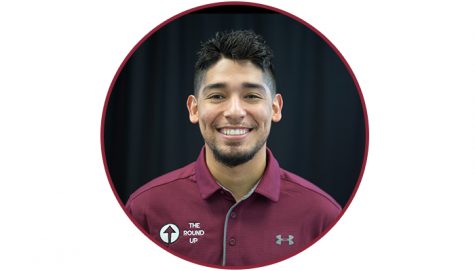 More stories from Jonah Gallegos
New Mexico State dropped Saturday's featured rubber match and series finale against conference foe Sacramento State, avoiding the shutout but falling by a final score of 6-2 and losing the series.
It was a switch of roles between the two teams, NMSU (16-12, 3-3 WAC) could not produce those big at-bats that fans and spectators are accustomed to witnessing. The Aggies were only able to come up with an abnormally low eight hits with most of them coming late in the game when it was nearly over; while the Hornets (11-14, 2-1 WAC) put up 12 hits and had two homeruns early in the match.
Sacramento State's starting pitcher senior Austin Root (4-2) was light's out and kept the Aggie offense on their toes. Root finished up with eight innings pitched, seven strikeouts, one walk and kept his pitch numbers under 100, a quality start for the senior.
Everything just went right for the Hornets today and with NMSU struggling from the start, the comeback role was in full play for the Aggies throughout the game. At one point the game remained at 5-0 for three innings in favor of Sac State.
With NMSU leading in about every category in the conference, the team was just not use to playing from behind, especially at home. The Aggies only left two runners on base through six innings, simply because they could not put the ball into play and produce hits.
The Hornets added to the Aggies deficit in the top of the seventh, putting up one more run in the top frame for some insurance. NMSU was able to slightly answer back by scoring a lone run in the bottom of the eighth off a sophomore Joey Ortiz RBI, which helped the Aggies avoid the shutout loss. Chances presented themselves late in the ninth inning, with bases loaded a couple of times for head coach Brian Green's team but only one run was able to come in.
Starting NMSU pitcher senior Jonathan Groff was not his usual consistent self today, only going five innings and giving up nine hits and five earned runs; Groff will now drop his season record to 5-2. The Aggie bullpen did their best to limit the damage, only giving up one run but with zero offense and ace Sac State pitcher Root on the mound almost the whole game, it was nearly impossible for NMSU to come back and win this game.
This is NMSU's worst start in conference play since the 2014-15 season, while starting last year 7-0 in the WAC. Sac State is not a team to look at lightly, the Hornets peaked at the right time last year and ended up winning the WAC tournament in Mesa, Arizona, also outscoring opponents 36-8.
NMSU will fall to the middle of the WAC standings after today's loss. The road will not get easier for the Aggies, as they will take a small break from conference play and will once again take on nationally ranked Texas Tech. This game will essentially be a home game for the Red Raiders but will be played at a neutral site in Midland, Texas.

Hang on for a minute...we're trying to find some more stories you might like.
About the Writer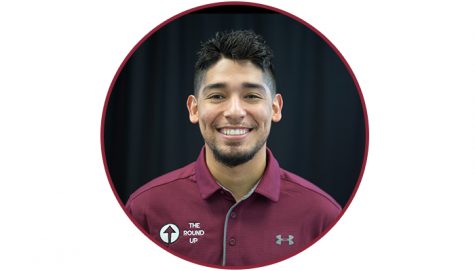 Jonah Gallegos, Sports Writer
Jonah J. Gallegos enters his second year at The Round Up and is currently a senior, majoring in journalism. Born and raised in Las Cruces, New Mexico,...