Temperatures set to change dramatically beginning with near-record highs Wednesday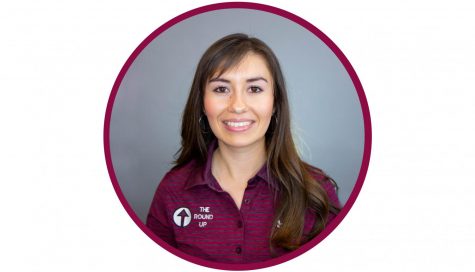 More stories from Leah Romero
Las Crucens are used to the fluctuating temperatures and sporadic winds that come with the spring season, but this week the area is forecasted to experience record-reaching high temperatures in the 90-degree range following a drop back into the 60s.
Jason Laney, a meteorologist with the National Weather Service based in Santa Teresa said Wednesday is forecasted to experience a high of about 91 degrees, nearing the record of 92 degrees for that day. The temperature is predicted to start dropping in the following days, paired with increasing winds.
"For Friday we've only got a high of 66, so we're kind of doing a little rollercoaster here with some active weather," Laney said. He explained that temperatures are predicted to start slowly increasing over the weekend and into the following week where most days will be in the 80 degree range.
Dr. Daniel Dugas, a professor in the geography department at New Mexico State University with knowledge in climatology, said these temperature fluctuations are part of an expected climatological pattern in the region, as well as a global trend of changing climates with increased numbers of records being broken.
"When we bring it down to a more local level, the cycling between warm and cold days, particularly in spring is a normal process, so that a record high is embedded or found within normal fluctuations of temperature, because we can think about weather as what happens on day to day and we can think about climate as what happens in the long term," Dugas said. "And so, a record breaking temperature is a climatological phenomenon."
Dugas explained that a high-pressure system, which causes higher temperatures and clearer days, is what is occurring in the beginning of the week. These systems are what normally dominate in this area. However, later in the week and into the weekend, a low pressure system will bring in cold fronts. These are what will cause the presence of strong winds and the drop in temperatures.
These patterns are expected, but the increased intensity of the occurrences are driven by climate change. Dugas explained that climate is driven by energy, and that through the increasing release of greenhouse gases such as carbon dioxide, there is more energy effecting the climate.
"Well if you think about it in terms of energy, it takes energy to run a snowstorm, just like it takes energy to run a heatwave, or a tornado or a sunny day," Dugas said. "They all take energy to run."
Dugas explained that as long as greenhouse gases continue to be released into the atmosphere, the Las Cruces area and areas globally can continue to expect an intensifying of their normal climate patterns.
About the Writer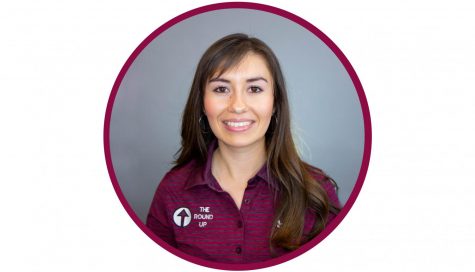 Leah Romero, News Editor
Leah Romero is a native Las Crucen entering her fourth year at NMSU where she is pursuing a bachelor's degree in Journalism and Media Studies along with...