Aggies extend win streak to five, rout Chicago State in series opener
Hang on for a minute...we're trying to find some more stories you might like.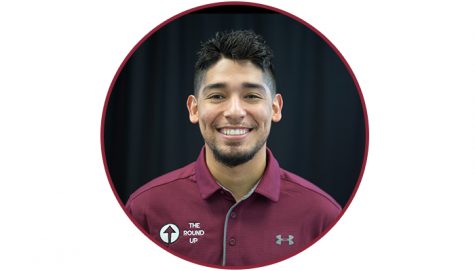 More stories from Jonah Gallegos
New Mexico State improved its win streak to five, defeating Chicago State 15-2 during Friday night's series opener at Presley Askew Field.
NMSU improved to 21-13 overall and 7-3 in Western Athletic Conference play. Junior starting pitcher Kyle Bradish (5-1) was awarded the win tonight after going six innings and allowing six hits, two earned runs, three walks and had five strikeouts. A conference run-rule of 10 runs or more after seven innings was in play as tonight's game only went seven innings.
"He did a great job," NMSU head coach Brian Green said about his starter. "Chicago State – if you leave the ball in the middle, they're very aggressive and they're swinging it. You saw that the first couple of innings they had a lot of hard contact, but KB (Kyle Bradish) moved away from the middle he got to the corners and the edges, and his secondary stuff is pretty much always good."
Chicago State (5-25, 0-10 WAC) has dropped nine games in a row and only has one win in the last 25 games. The Cougars have been run-ruled for six straight conference games.
The Aggies were almost flat out perfect on the offensive side, laying bunts down the foul lines, moving runners over, putting the ball into play and in all putting pressure on CSU's defense, which is ranked eighth in the WAC in fielding percentage (.953).
"When we saw the wind and what it was doing we really wanted to go with at least four guys who can short game and run and that's what we did tonight," Green said. "And those guys were really the key to the game –(Logan) Bottrell, (Marcus) Still, (Nick) Gonzalez and Joey (Ortiz); they put the ball in play they let it travel and we were able to do some short game and apply some pressure."
Before tonight's game NMSU came in ranked in the top-25 in 10 different categories in the nation. One of the more notable ranks coming from the batting average category, where the Aggies rank second in the country with an average of .323; only behind Tennessee Tech who has an average of .356.
The Cougars threatened the run-rule in the top frame of the sixth, when they had a couple of runners on with no outs; fortunately, Bradish and his team were able to limit the damage to just two runs. By ending the game early, NMSU was able to limit the action in the bullpen and save its relievers for the two remaining games of the series.
"It's Huge," Green said about ending the game in just seven innings. "Any time you can save two innings of pitching on a Friday, it puts you in a great position on Sunday."
NMSU has been rallying lately after dropping a series with Sacramento State here at home a couple of weeks ago. Since that loss Green's team has won five in a row, including a lopsided win over in-state rival the University of New Mexico and even narrowly lost to power house Texas Tech by a score of 2-1.
"The expectations here are to respect this program, respect the game and respect the University – and they responded really well so back at it again tomorrow," Green said.
The Aggies will be back in action tomorrow afternoon for game two of the series as the first pitch is set for 2:05 p.m. The series finale will take place Sunday at noon.

Hang on for a minute...we're trying to find some more stories you might like.
About the Writer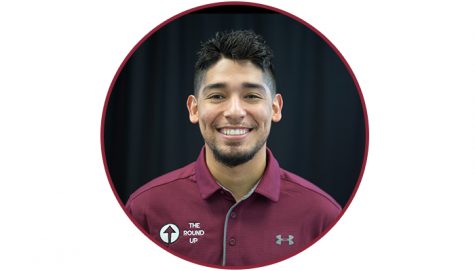 Jonah Gallegos, Sports Writer
Jonah J. Gallegos enters his second year at The Round Up and is currently a senior, majoring in journalism. Born and raised in Las Cruces, New Mexico,...