Aggies with the sweep over Chicago State
Hang on for a minute...we're trying to find some more stories you might like.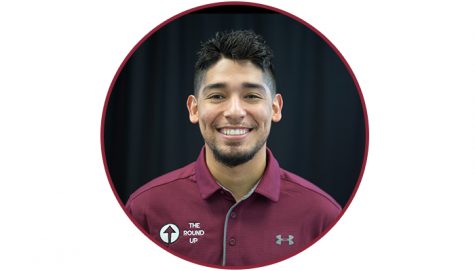 More stories from Jonah Gallegos
Clear skies, a light breeze, and warm temperatures were present during Sunday's matinee – far different from Friday's miserable game time weather – as New Mexico State was able to complete its fourth series sweep this season as they defeated Chicago State 12-4 in today's series finale.
NMSU Head coach Brian Green and his team were able to remain as one of the teams atop the Western Athletic Conference Standings, only behind Grand Canyon and Sacramento State.
The game was close early on as CSU (5-27, 0-12 WAC) was able to produce a two-run third inning and go ahead 2-1. NMSU was able to respond that very same inning as redshirt senior third-baseman Trey Stine (1 for 5, three RBIs) belted a three-run home run over the left centerfield wall, making that his fourth homer of the season.
NMSU (23-13, 9-3 WAC) only led 5-4 through five innings, as Aggie errors helped keep the Cougars in the game and essentially put CSU in the right spot to tie things up. NMSU committed two errors today, after committing an abnormally high four errors during yesterday's game.
"We didn't talk about the errors," Green said when asked if he addressed his team about the fielding issues. "Joey (Ortiz) was out today with a bruised hand, so we had a couple of guys out of position. Baseball sometimes can be difficult, and you just got to get back to work and not make those mistakes – those are too many bases that can lead to runs."
With sophomore shortstop Joey Ortiz out, freshman Nick Gonzales moved over to short while junior Bruno Teramoto took over second base. Gonzales lost a ball in the sun to commit the error that scored one of CSU's runs, but other than that mistake, the two looked more than comfortable working the middle of the field today.
The Aggies had multiple chances to blow the game wide open early on, including an at bat in the bottom of the fourth when junior left fielder Tristen Carranza struck out swinging with bases loaded and ended the inning. Nevertheless, NMSU was finally able to put up another needed big-run inning in the sixth that was all started by a hit-by-pitch RBI from redshirt senior catcher Mason Fishback. That later equaled to a five-run inning and gave the Aggies a 10-4 lead.
Quite a few Aggie players were hit by pitches during this conference series, and all were clearly irritated because of the issue.
"That can be a frustrating thing," Green said. "Sometimes it's just a part of the game – for whatever reason this weekend we got hit a lot. It's not intentional, that's obvious, just keep seeing the baseball and keep grinding the bats."
NMSU was able to complete their second conference sweep of the year and more importantly remain in the race for the number one spot in the WAC.
"You got to win the games you're supposed to win," Green said. "You got to win the games at home. You've got to control your home field advantage and then you go off on the road and if you can play .500 or better on the road you got a chance to put yourself in a position for a playoff chance. Got to take care of business at home and we did that this weekend, and I was really proud of the guys."
Junior pitcher Alex Pinedo went five innings picking up the win and improving to 4-1. The Aggie bullpen also looked superb today and is finally starting to take shape and is able to close out games with quick reliable outs.
NMSU will now take on Sul Ross State, a non-division I school, on Tuesday at 3:05 p.m.
"Really looking forward to giving some other guys an opportunity to play," Green said.

Hang on for a minute...we're trying to find some more stories you might like.
About the Writer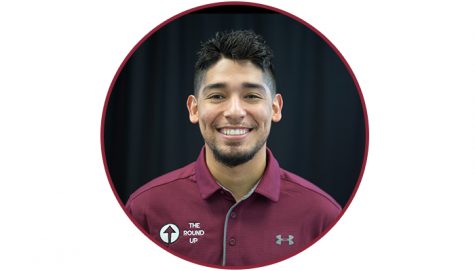 Jonah Gallegos, Sports Writer
Jonah J. Gallegos enters his second year at The Round Up and is currently a senior, majoring in journalism. Born and raised in Las Cruces, New Mexico,...