New Mexico State defeats Sul Ross State to make it eight straight wins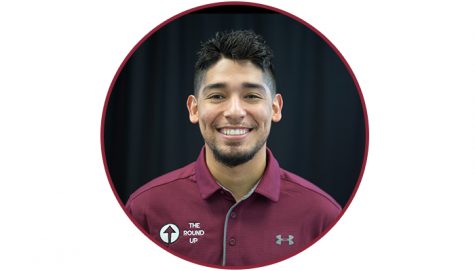 More stories from Jonah Gallegos
New Mexico State cruised on by Division III opponent Sul Ross State, defeating the Lobos by a score of 14-8 during Tuesday's midweek matchup at Presley Askew Field.
For the second straight year the Aggies played host to the non-division I school as they defeated the Lobos last year as well.
Head coach Brian Green's squad was able to go 4-0 during this recent homestand, also making it their eighth straight win; now only a win short of last year's longest win streak, which was nine.
"It's been a good run for us," Green said. "Fighting really good at the plate, fighting really good in the bullpen – the energy in the dugout is good. We're just playing it one inning at a time and not getting ahead of ourselves."
NMSU (24-13, 9-3 WAC) had a big-run inning right out the gates in the first, scoring five runs and keeping that 5-0 lead only up to the third inning. Sul Ross (19-15, 13-5 ASC) came out swinging in the top frame of the third and put up an eight-hit inning scoring 6 runs to take back the lead 6-5.
Aggie Starting junior pitcher Justin Dehn did not finish the third inning, giving up nine hits and six earned runs. Junior Wyatt Kelly took over and helped regain the lead, but it was a group effort from the bullpen that helped will their team to victory.
The Sul Ross lead didn't last long as NMSU went back up 7-6 in the bottom third and then had another multiple run inning in the fifth where NMSU hit four straight doubles at one point. The Aggie bullpen was also able to keep the damage at a low, as they only allowed two runs after Dehn struggled in the first two innings.
Hitting for the Aggies has been more than consistent as of lately, NMSU had 21 hits today and left 11 runners on base; error numbers were also improved from this past weekend, with zero NMSU errors during today's afternoon game.
Freshman Brenden Williams (1 for 3, one RBI) took over at shortstop today for the injured sophomore Joey Ortiz, who is day-to-day because of a bruised hand.
"Brenden (Williams) came in and just did an incredible job for a kid who hasn't played at all – that was a great performance by the freshman," Green said.
Freshman second baseman Nick Gonzales had a five hit day (5 for 5, one double), not to mention his quick hands at second where he turned a couple of double plays today as well. The young man is now hitting a solid batting average of .423 and is flirting with setting a new school record as a freshman.
The Aggies will resume conference play and will head to Greeley to take on Northern Colorado for a three-game series. The first game of the series will be on Friday at 3:00 p.m.
"We got our hands full – we got a tough stretch ahead," Green said about his team's upcoming seven-game road trip. "You hope we just continue to gain confidence offensively, that were playing it a pitch at a time. You hope to see the continued success of the bullpen and then from a starting pitching position if we can just get six innings for those starts we'll be in good shape."
About the Writer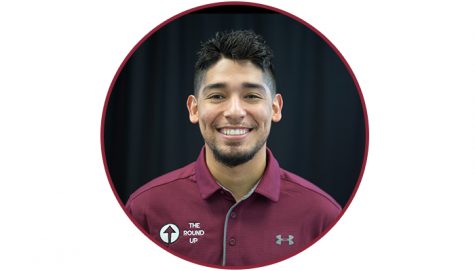 Jonah Gallegos, Sports Writer
Jonah J. Gallegos enters his second year at The Round Up and is currently a senior, majoring in journalism. Born and raised in Las Cruces, New Mexico,...