NMSU crushes rival UNM for second time this season
Hang on for a minute...we're trying to find some more stories you might like.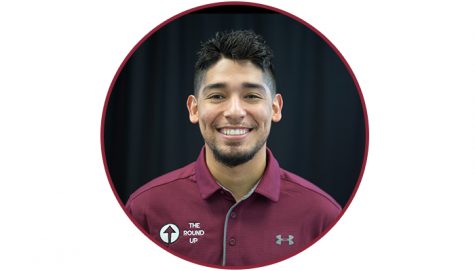 More stories from Jonah Gallegos
It wasn't a 39-run game like Aggie fans have seen before, but New Mexico State was able to get back to its winning ways with a blow out and run-rule win over I-25 rival the University of New Mexico; defeating the Lobos 13-2 in seven innings.
This was the second of three matchups between the two schools, as NMSU went to Albuquerque in early April and had its way with the Lobos during that midweek game as well.
NMSU (29-16, 12-6 WAC) had just 10 hits on the day but it was good enough to bring in 13 runs, only leaving a total of four runners on base during tonight's showcase.
The Aggies led the entire game, going up 1-0 right from the start in the first inning. Junior right fielder Logan Ehnes (3 for 4, five RBIs and one HR), a "player of the game" candidate, led the way for his team on the offensive side of things and even had the first two NMSU hits of the game. The switch-hitter started things off with an RBI-single to third base in the first inning, then really got going in the third as he hammered a ball to deep right center for a three-run home run putting his team up 4-0 after three innings; from then on NMSU didn't ease up.
"He set the tone with that one hit," head coach Brian Green said about his junior's home run in the third inning. "When Logan (Ehnes) gets in plus counts, like any hitter he can be tough, but he does a really good job of that. He's having a heck of year for us, both left and right side – we get that three-run homer and it was huge and it relaxed us a little bit and then the quality at-bats started to come."
Green's squad put up back-to-back-to-back multiple run innings, including the aforementioned third inning, the four-run fourth inning and the five-run fifth inning, ultimately setting themselves up for the big run-rule finisher.
Junior pitcher Justin Dehn was awarded the win, improving to 4-3 and giving his team five outstanding innings pitched. The right-handed pitcher only gave up five hits and just one earned run that came in the fourth inning, but got out of that same inning with very little damage done to his team's lead and stranded two UNM runners.
"Him and 'Claggs' (NMSU pitching coach Anthony Claggett) were really into a good rhythm together," Green said. "He (Justin Dehn) got ahead of hitters, his secondary stuff was in for strikes, his fastball was down, there was only a couple of hitters where he was really off – but I thought his rhythm was good."
Not only will NMSU enjoy their second blow out win over UNM (15-28-1, 8-16 MW), but the Aggie faithful will enjoy this just as much as well. The Presley Askew Field attendance seemed to be just a tad bit below a full house, but Aggie fans did show up to support their team and this ongoing rivalry.
"It's awesome," Green said about the Aggie faithful in attendance. "I saw [NMSU football] coach (Doug) Martin's tweet today, and I saw [Men's basketball] coach (Chris) Jans out there today – I do the same for them when they're playing. As good of a year as we're having as an athletic department, that makes you feel really proud when everybody's pulling for everybody – it's pretty cool."


Hang on for a minute...we're trying to find some more stories you might like.
About the Writer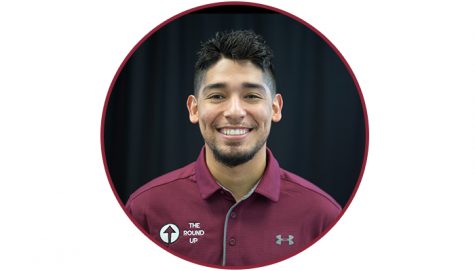 Jonah Gallegos, Sports Writer
Jonah J. Gallegos enters his second year at The Round Up and is currently a senior, majoring in journalism. Born and raised in Las Cruces, New Mexico,...