New-look NM State men's basketball looks to embrace being the "hunted"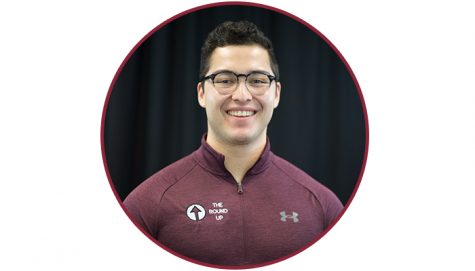 More stories from Derek Gonzales
As much as Chris Jans would prefer his New Mexico State Aggies to be the hunter, make no mistake about it – his program comes into the 2018 season as the hunted. Not only just by teams in the Western Athletic Conference either, where NM State has been the class of the league for the last eight years. Both rivals in UTEP and New Mexico were both swept by Jans' crew, while #6 Miami, Davidson, Illinois and Colorado State all were beaten by the Aggies during the non-conference slate.
Being the hunted is a good problem to have, and knowing that the target is on their back is something the team will embrace this year as their season opener approaches next Tuesday at home against North Dakota State.
"I would rather be the hunter to be honest with you – I think most coaches would agree that it is a little easier to motivate your players when that is the case," Jans said, who led NM State to a program record-tying 28 wins in his first season as head coach in Las Cruces. "It's not something that we shy away from either. I mean, that is the goal, to get to that position. This program is probably more hunted than this year's team because of all the past success that the program has had but we talk about it with our team that the target has been big and we are going to take everybody's best shot.
"We just have to accept it, understand it and guard against any complacency."
Despite the vast amount of success the program has seen in the last two years (56-12 combined record, two WAC championships and two NCAA Tournament appearances), the high roster turnover has created quite a few unknowns as the season approaches.
In fact, there is only one player on this year's roster that was on the active roster two seasons ago (senior forward Eli Chuha) and only two other players were around the program (AJ Harris and Johnny McCants were both redshirted in 2016-17).
Losing two next-level talents in Zach Lofton and Jemerrio Jones creates ample playing time opportunities for newcomers such as junior-college transfers Clayton Henry and Terrell Brown at the guard positions and Mohamed Thiam and Ivan Aurrecoechea down low. The newcomers, coupled with returners Harris, Chuha and McCants (when he comes back from his foot injury), should provide the Aggies with a bevy of options on the floor.
"I don't foresee us starting the same lineup a lot early (in the year) – I think we got two and possibly three spots that are still ongoing battles and I anticipate that being the case for quite some time," Jans said. "We have a glut of guards that are equally productive in different ways so a lot of it will have to do with who's playing well in a short period of time or who's hot during a game but we do continue to have competition. …"
About the Contributors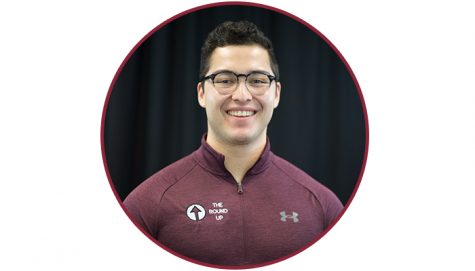 Derek Gonzales, Editor-in-Chief
Derek E. Gonzales enters his third year as an employee of the New Mexico State University Round Up and first as the Editor-in-Chief. The homegrown product...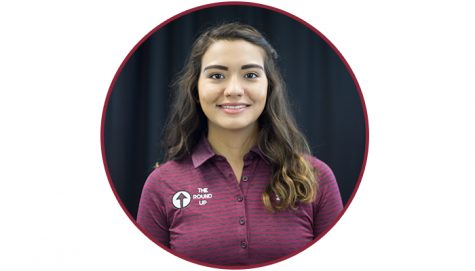 Cassidy Kuester, Director of Multimedia
Cassidy Kuester enters her second year at the Round Up and her first as the Multimedia Editor. In her first year, Cassidy reported on a plethora of subjects...