NM State looks to continue WAC dominance in Atkinson's second year
Hang on for a minute...we're trying to find some more stories you might like.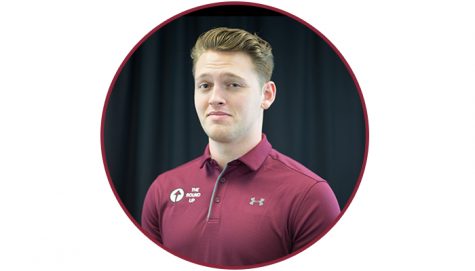 More stories from James Martin
Handling the pressure that comes with high expectations is nothing new to Brooke Atkinson and the New Mexico State women's basketball team.
Atkinson, who spent the better part of a decade on the Aggie bench as an assistant under former headman Darin Spence from 2003-2011, lived up to the inherent hype last season in her first as head coach, leading the program to a fourth straight WAC title — a record for both the school and the conference — in her triumphant return to NM State.
As preseason favorites (decided by WAC coaches and the media), the Aggies will be playing with a particular target on their back throughout their quest for five, but with a year under her belt and another offseason of gelling with the team, Atkinson and the Aggies are poised to take another step forward and continue what has been the golden era of women's basketball in Las Cruces.
"Any time you get a job, you're just getting through… I think last year we were just, in a sense, not searching for and identity, but everything was new — for us but the young ladies, and I think there's just a sense of comfort from knowing each other," Atkinson said of the team's progression from her first season to now. "We have some challenges… Every time you step up, you're going to be the circle on someone's schedule. You've won the WAC four years in a row, you have to have your best every single time.
"What matters is what we can control. We have to put our blinders on and it's about getting better every day in practice."
Despite all the success they've shared over the last several years, NM State will be especially inspired this season after getting bounced from the conference tournament in the semifinals at the hands of Seattle, ending a three-season stretch of WAC tournament championships and NCAA tournament appearances.
"Having that chip on our shoulder from how we ended in the tournament — that's been our big motivator… playing and being consistent from start to finish," Atkinson said when asked about last year's finish. "We said the other day, you have to have a memory like a goldfish in the sense that if you make a mistake, you got to play the next play, but understand that that's why you play the game."
To get back to the top of that mountain, the Aggies will need big seasons from their two reigning All-WAC First Teamers in Gia Pack and Brooke Salas — who also earned WAC Player of the Year last season and is the favorite to win the award again. The two were more than deserving of the honor last season, with Salas averaging over 19 points per contest to go along with 7.7 rebounds and 2.2 assists and Pack impressing similarly, scoring 16 ppg while grabbing 7.6 boards and nearly two assists.
Luckily for NM State, they won't have to carry the load all by themselves, with a championship level supporting cast, led by twins Domonique and Monique Mills, still in place after losing just three seniors at the end of last season.
The Aggies will have a big hole to fill at point guard, though, with Zaire Williams and Tonisha Childress both graduating this past summer, but Atkinson has been impressed with the development of Sophomore Pam Wilmore and JUCO-transfer Rodrea Echols, who look to be next in line at the No. 1 spot.
Regardless of who starts at point for NM State, the team's goals are clear. The Aggies' road to five (and road back to the NCAA tourney) begins when they take on UT Permian Basin in the first game of a joint season-opening doubleheader with New Mexico State's men's team Tuesday night in the Pan American Center.

Hang on for a minute...we're trying to find some more stories you might like.
About the Writer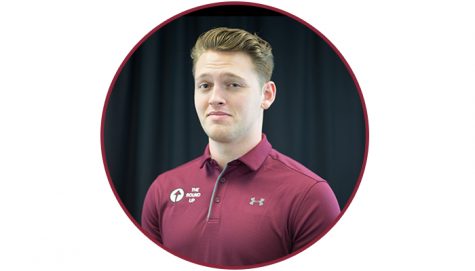 James Martin, Sports Editor
A Las Cruces native, James Martin enters his third year at The Round Up and first as assistant editor. The junior loves Minecraft and good vibes...