NM State ride stifling defense to 18th straight WAC win at home
Hang on for a minute...we're trying to find some more stories you might like.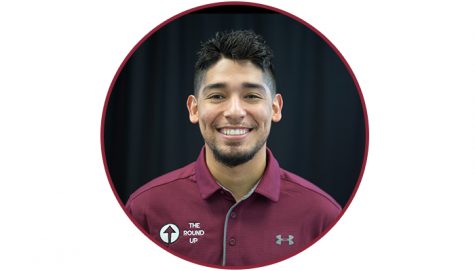 More stories from Jonah Gallegos
The New Mexico State women's basketball team managed to defeat UT Rio Grande Valley 71-63 Saturday afternoon, increasing its conference win streak at home to 18 while making it 31 wins in its last 32 conference home games.
NM State head coach Brooke Atkinson is satisfied with another instance of the team protecting the Pan American Center and feels the team is trending in the right direction as the season progresses into its latter stages.
"My message to them is just to keep on that steady rise, each day you're getting better," Atkinson said.
Atkinson has continued to preach the importance of defense to her team as NM State forced the Vaqueros into 25 total turnovers (16 of those alone came in the first half). The Aggies turned those turnovers into quick points, totaling at 24 points off turnovers.
"We're efficient offensively when we're great defensively," Atkinson said. "We had 13 steals, when you can get easy buckets that helps your offense. When you don't have to guard for 30 seconds, that helps you on the offensive end – it has to be that 'stop score' mentality every single time."
NM State (13-6, 5-1 WAC) led the entire game, weathering a strong comeback effort by the Vaqueros in the third quarter, where UTRGV cut the Aggie lead to just three halfway through the period.
NM State's "three headed monster" on offense of Brooke Salas (19 points), Dominique Mills (19 points) and Gia Pack (22 points) helped the Aggies maintain the lead, making things comfortable down the stretch for the WAC's top dog.
Salas was in foul trouble in the first half, but strong performances by her supporting cast allowed the senior to rest majority of the half and come out fresh in the second, giving them the spark they needed to stay out in front handedly.
"I was very happy with my teammates performances," Salas said. "People have had to step up and play different positions and we've done a really good job of adjusting and competing."
Salas once again stole the show, moving into the top-five in career scoring and etching her name further in Aggie record books — something she's started to make a habit of.
"Well, I think it's really cool, it's really exciting – I think it's a testament to the coaches and the teammates that I have," Salas said. "I'm very grateful that I have this opportunity."
The Aggies finish off this home stand with three wins in three tries and now turn their focus on pair of road matchups against the University of Missouri-Kansas City (10-8, 4-1 WAC) and Chicago State (1-17, 1-4 WAC).
Hang on for a minute...we're trying to find some more stories you might like.
About the Writer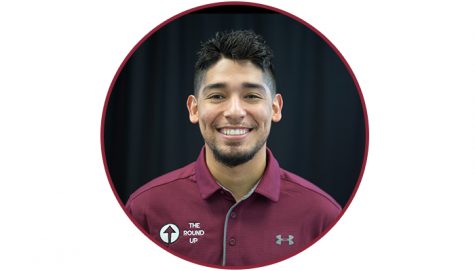 Jonah Gallegos, Sports Writer
Jonah J. Gallegos enters his second year at The Round Up and is currently a senior, majoring in journalism. Born and raised in Las Cruces, New Mexico,...