NM State opens series vs. Yale with another blowout victory
Hang on for a minute...we're trying to find some more stories you might like.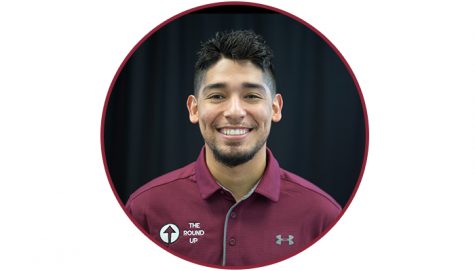 More stories from Jonah Gallegos
High winds, steady rainfall and near-freezing temperatures weren't able to cool down New Mexico State's sizzling offense Friday night, as the Aggies brought down Ivy League-favorites, Yale, 19-6.
Entering today's night cap, the Aggies (5-0) ranked at No. 1 in the nation in several categories, these numbers showcasing their patience at the plate. These top spots include: batting average (.509), hits (83), home runs (13), home runs per game (3.25), runs (98), scoring (24.5 runs per game), slugging percentage (.902), on base percentage (.606) and triples (6).
"Control the zone" has been the mantra for head coach Brian Green and his ball club and that's just what's been done through this early stretch of the season.
"Our guys are staying in the zone and they're putting good swings on it right now," Green said. "Right now, we're just feeling good at the plate – hope to keep it going but the quality at-bats are there, no question."
This wrecking crew of a team has scored 10-plus runs in each of its first five games this season. Coming into the series Green wanted to see how his team would answer back when runs were given up. After Yale (0-1) put up a single run in the second inning, NM State wasted no time and added five more runs to its already four total at the time – batting around the lineup during the first three innings on their way to another high-quality team effort from start to finish.
The Aggies blasted 16 hits, going and efficient 16-for-38 (.421) at the plate, walking 11 times and making one error, while only allowing the Bulldogs to get some runs back after NM State's starters were out of the game.
"It was a tough night really to do a lot of things, but particularly on defense, it was really cold," Green said. "The guys did a good job, the energy was good, we kept it warm with moving around and talking a lot – I was really proud of them."
Sophomore Nick Gonzales went 4-for-5 tonight, building on his nation high number of hits for the season (now at 20). New-comer and junior college transfer Tristan Peterson has also made some early noise this season among the top rankings, entering tonight with the country's sixth best batting average (.636), and going 1-for-2 tonight.
Brock Whittlesey improves to 2-0 after giving up just three runs tonight, while surprisingly walking five batters, most likely due to the wet conditions on the mound — it was evident that the senior was having trouble with his footing. One thing Green and his coaching staff look to improve will be the amount of walks his pitchers are giving up – 10 walks were given this evening.
"We talk with our starters –'just keep our offense in the ballgame'," second-year pitching coach Anthony Claggett said. "He (Whittlesey) did a good job with that, obviously we scored early so that helps the factor. Anytime you get this weather, it gets dry, tough to get a good grip on the baseball – his footing was having a little bit of trouble on the mound but again he grinded through it."
NM State will play three more games against Yale — two tomorrow and one on Sunday. Fortunately for all, the forecast calls for some more pleasant conditions as the weekend continues.

Hang on for a minute...we're trying to find some more stories you might like.
About the Writer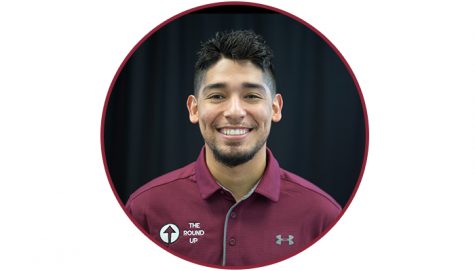 Jonah Gallegos, Sports Writer
Jonah J. Gallegos enters his second year at The Round Up and is currently a senior, majoring in journalism. Born and raised in Las Cruces, New Mexico,...