Editorial: The Round Up's role at New Mexico State University
Hang on for a minute...we're trying to find some more stories you might like.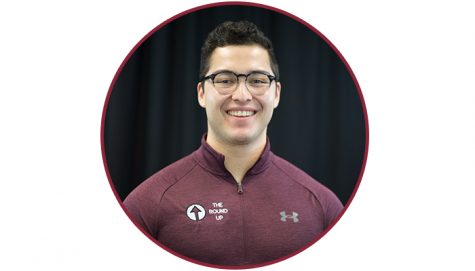 More stories from Derek Gonzales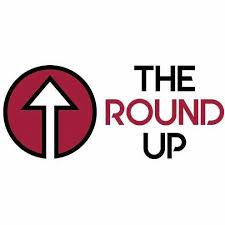 There seems to be confusion as to what exactly The Round Up does at New Mexico State University. As the Editor-in-Chief of this illustrious and historic 112-year-old publication, I feel like the time has come to address and clarify what it is we do.
As a writer, I have been subjected to criticism on certain articles I have written surrounding athletics. In one article, I was told I needed to excite the fans ahead of a rivalry home game in the article instead of putting in perspective the work a former head coach had done during his time at NMSU, going against the grain of almost everybody.
In another, I was told that I needed to commend fans that were attending men's basketball games instead of shining a light on the numerous empty seats inside the arena despite the team's historic three-year run of success.
It was not easy to subject myself to critics. I grew up the biggest Aggie fan. But since February 2016, that has gone out the window. No matter how hard it has been internally, I have done the best I can to do the right thing as a journalist.
We are not the university communications department or the athletic marketing department. They both do an amazing job promoting and marketing our university in a positive light but that is not what we do.
We do not root for the Aggies. We cover them objectively and if our writers want to write an opinion or commentary to follow up on a news story, I support them 100 percent.
As a student-run independent newspaper, we hold no obligation to our University to push any agendas by any department on campus.
We owe it to every single former Round Up employee to find the truth, investigate our news tips and dig relentlessly to shine a light on what is happening here at NMSU. That is what they did, and it is what has made our newspaper the credible publication it is.
What made me feel the need to write this editorial was the accusation by a local company's employee that we were pushing an agenda that the journalism department had in the most-recent story I wrote.
That could not be further from the truth. If anything, the relationship between our newspaper and the journalism department has been next to non-existent for years. A majority of our staff today are pursuing degrees in other departments that include communication studies, pre-law and agriculture communications.
We received a news tip on that virtual reality room, spoke with multiple sources on both sides of the equation and put together a sound piece on what was happening.
I will not allow for people to think we are anybody's puppet here on campus. The editorial staff puts in many hours in just finding news-stories for our staff writers. Not a single person influences our stories or the angles we take on them. Not the chancellor or the president or anybody else that has an important position on campus– or off of it.
This school and this community deserves a student newspaper that will give them the truth, good or bad. I take an unbelievable amount of pride of making what we do today resemble what this newspaper did in its hey-day.
The Round Up will continue to strive to be the best independent student voice it can possibly be.
Hang on for a minute...we're trying to find some more stories you might like.
About the Writer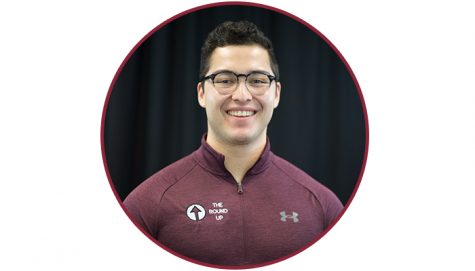 Derek Gonzales, Editor-in-Chief
Derek E. Gonzales enters his third year as an employee of the New Mexico State University Round Up and first as the Editor-in-Chief. The homegrown product...