NM State bounces back to take weekend series vs. La Salle
Hang on for a minute...we're trying to find some more stories you might like.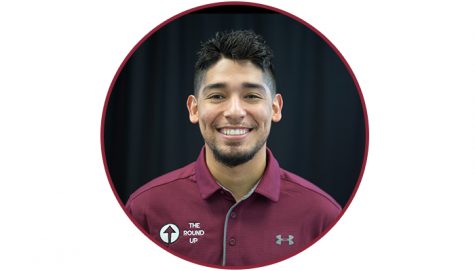 More stories from Jonah Gallegos
The New Mexico State baseball team bested La Salle 16-5 Sunday afternoon to take the weekend series win over the Explorers. The Aggies will now head into their biggest test, and maybe the most important part, of their pre-conference schedule with a 14-3 overall record – their best start since going 18-2 in 2009.
Things couldn't have gone better for the Aggies to start the game, with starter Chance Hroch (4-0) throwing back-to-back 1-2-3 innings and the explosive NM State offense wasting no time (21 total hits) – scoring four runs in the first.
Senior Logan Bottrell started the crusade with a lead-off triple to start the game (his first triple of his Aggie career), sparking things up early for his team. Two errors by LSU's third baseman — who had a nightmare day, converting four of the five LSU errors — led to an inning of unearned runs for the Aggies, positioning them with a 4-0 lead after one.
Hroch threw over 30 pitches in the third inning alone, after throwing just a combined 24 pitches in the first and second. La Salle (7-6) would capitalize off of an Aggie error by first baseman Tristan Peterson, scoring three unearned runs – an uncharacteristic showing by the usually disciplined NM State defense.
"That was a little sloppy early in the game," head coach Brian Green said. "We just got a little loose defensively, and I think anytime you come out and score four runs, if you're not mentally locked in you got a chance to lay off the pedal and I thought we did. So, we've got to improve on that and that's something that we talked about after the game."
NM State's defense displayed an atypical performance, converting two errors, with an additional error looming but not given by the scorers. Hroch's pick-off throw to first was misjudged by Peterson, as it was said that the ball hit the runner, rolling to the fence.
Shortstop Joey Ortiz looked to be his normal-self, though, launching two home runs — one solo shot in the fourth and a two-run homer in the sixth — towards the left field wall, with one even hitting the NM State scoreboard. The junior finished the day 3-for-6, with the two homers and three RBIs, ultimately being the difference maker during the tight moments earlier in the game and picking up the slack of sophomore Nick Gonzales who went a surprising 1-for-6 despite batting .545 on the year.
Redshirt-junior Jason Bush blew the game open with a three-dinger in the seventh, putting the Aggies ahead 10-5 after seven. NM State now has 39 home runs on the year — a mark likely good enough to keep them at the top of the national ranks.
"Great performance, we brought him in, he had a great game last night and he had a couple of really big at-bats," Green said about both his decision to start Bush at catcher and his thoughts on his performance. "Even though we've been scoring a little bit of runs, we're scuffling a little offensively, so we just went with 'Bushy' again. He caught a great game, and offensively he just gave us a spark again, he had a great day at the plate and his approach is really good right now."
Be that as it may, NM State will have to sharpen things up before heading into this next week's matchup at No. 23 Arizona State (15-0), whom the Aggies beat 8-7 in Tempe last season, before heading north to take on Nebraska (6-7) for a three-game series.
"We got to play better defense – we've got to be able to score without getting hits," Green said about what his team needs to do to be in position to win games this week. "We had a lot of hits today and ended up getting a lot of runs late in the game. But we got opportunities, and we had them this whole weekend, to score without getting hits –it's an area we've got to improve at."

Hang on for a minute...we're trying to find some more stories you might like.
About the Writer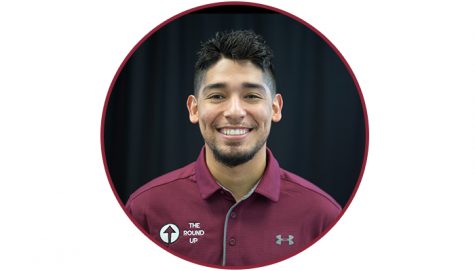 Jonah Gallegos, Sports Writer
Jonah J. Gallegos enters his second year at The Round Up and is currently a senior, majoring in journalism. Born and raised in Las Cruces, New Mexico,...