ASNMSU President Morrow says he's 'committed to finishing the job'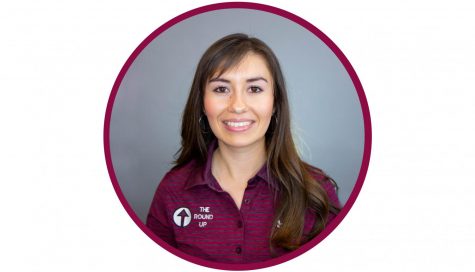 More stories from Leah Romero
Associated Students of NMSU President Emerson Morrow released a statement addressing the allegations of misfeasance outlined in a resolution for impeachment that has been introduced to the ASNMSU Senate.
Resolution 49 describes instances on Feb. 26 where Morrow was reportedly seen exhibiting signs of inebriation while attending the ASNMSU Supreme Court's Professional Symposium and Senate Rules Committee Meeting. Morrow addressed these allegations in a written statement provided to The Round Up:
"After getting out of class on the evening of Tuesday, February 26, 2019, I met a student at Pete's Patio. Over the course of about an hour and a half, I had two drinks. At that time, I went to the space where the Professional Symposium had been held. The event had already ended, but I wanted to check to see how it went. After a brief time there, I accompanied some students going back to the ASNMSU Office. In the office, the Senate Rules Committee was in session and discussing legislation regarding action I had proposed on several pieces of legislation passed by the senate. I attended the committee meeting and answered questions from senators regarding the relevant legislation. I was not planning to be nor had I committed to being at either this meeting or the Professional Symposium beforehand. None of this time is reflected on my timesheet and at no time was I planning or intending to be compensated for this time. This was not time spent 'on the clock.'
"Still, with that being said, being present at either of these events was a mistake. After having even one drink, I should have avoided an appearance at any event that could be mistaken for me acting in any capacity other than that of a private student. I hold high standards for myself and those around me. On this night, I did not meet those expectations, and, for that, I am truly sorry.
"As students at a university, we are here to learn. I have learned a great deal through this process. Though it is unfortunate that it took making this mistake to learn the lessons I have, I value the lessons just the same. I would like to thank the students, members of the university community, and everyone who has reached out to offer their support and guidance. I am sorry that this has been a distraction from the important work that students are doing on our campus. Furthermore, I am sorry I have allowed it to become this much of a distraction. I am still committed to finishing the job at hand: making sure that students are represented by a strong voice, that our student government becomes more inclusive, that the student body is more engaged, that our campus becomes fairer, and that the college experience is better than it was when I first took office. Perhaps most of all, I am determined to make sure that the next student body leaders are transitioned as effectively as possible to make sure that students continue to have the representation that they deserve. Thank you again to everyone who has expressed support, grace, understanding, and unwavering commitment to our shared goals over this time."
Morrow will have the opportunity to speak on his own behalf in front of the ASNMSU Senate at their meeting March 21 at 6 p.m., where senators will decide whether or not to pass the resolution.
About the Writer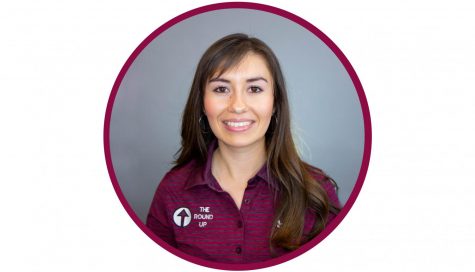 Leah Romero, News Editor
Leah Romero is a native Las Crucen entering her fourth year at NMSU where she is pursuing a bachelor's degree in Journalism and Media Studies along with...