NMSU chief of police says majority of students not prepared for emergency situations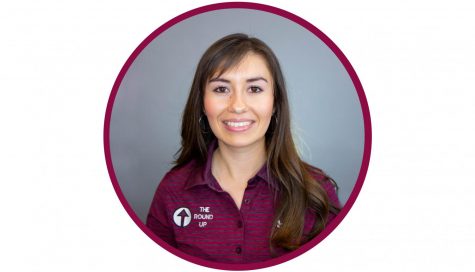 More stories from Leah Romero
The New Mexico State University Police Department offers optional emergency training for students, faculty and staff, yet the chief of police agrees a majority of students would not be prepared to handle a real situation.
Chief of Police Stephen Lopez said faculty and staff are not required to take trainings for active shooter or killer situations, but his department is often asked to host additional trainings for individual colleges or departments on campus.
"We never encourage safety training to be mandatory," Lopez said. "I know that's a regulatory thing that the government agencies love to mandate it, but if you're mandated to go to safety training, you usually don't pay attention. It's not going to do anybody any good. It's a waste of their time and our time if nobody's learning from it."
He said multiple programs are already planned this year for the school of nursing and the College of Agricultural, Consumer and Environmental Sciences. Their first public session of the semester was held Aug. 16, the first day campus housing opened. Lopez said this was the first time a session coincided with move-in and they had 116 attendees, which he said he was pleased with.
"It varies. We've had as low as 10 and as many as 200," Lopez said. "It really tends to be based on what's going on in the world as to how many people show up."
NMSU has a student population of over 14,000. Lopez said his department will train between 2,500 and 3,000 people within a year—about 21 percent. NMSU PD has already trained over 1,000 students since the beginning of the semester.
The first session was scheduled early for those concerned after the shooting so close to home in El Paso on Aug. 3. The most recent shooting in the country was less than a week ago in Odessa, Texas on Aug. 31. Lopez said the next open session for emergency training will be Sept. 11 at 3:30 p.m., tentatively in Domenici Hall.
In contrast with NMSU, New Mexico public and private schools are required by law to conduct drills which will prepare for active shooter situations. This is outlined in New Mexico Senate Bill 147, passed during the 2019 legislative session. Lopez said these schools run such drills for a different reason than NMSU and other universities.
"They're doing it because the school is trying to focus on one particular location and one particular plan," Lopez said. "Once you turn 18, that all goes away. You're an adult, you make your own decisions, you're going to be out on your own and there's not going to be somebody guiding you and telling you what to do."
Lopez said it is better to have one plan for emergencies rather than individual plans. The training sessions give attendees an understanding of the run, hide, fight method which gives people courses of action depending on the situation they find themselves in.
"For a lot of people that don't go on to college, their last safety education for their entire life will be what they learned in high school," Lopez said. "And when they're 10 or 20 years out of high school, it's not even current information anymore."
He said this was highlighted during the Las Vegas shooting at the Jason Aldean concert in October 2017, where a majority of people "ducked and covered" and were shot.
Jessica Bennett and Hama Dicko, students at NMSU, both said they have not attended an emergency training at the university. Bennet said she went through drills in high school and Dicko said he remembered going through first aid training. Despite this, both students said they feel safe on campus.
"Police, I see them walking, and they really, you know, help make campus feel safe when you see them walking around and double checking," Dicko said.
Bennett and Dicko also said they have not seen advertisements for the training. Lopez said the department sends campus-wide emails, uses the student and NMSU hotlines and posts on their own social media to notify the public about open sessions.
Doug Carr, Ph.D., adjunct faculty member in the NMSU Department of Journalism and Media Studies and faculty member at the El Paso Community College, said he could not recall ever having had formal training before.
"If you don't mandate, it's not going to happen," Carr said. "Even if it resonates or sticks with one person, that's one more than if they didn't mandate it."
He also said the trainings were a complicated topic, especially if required. He questioned how they would fit in with job requirements and other trainings faculty must complete, such as for sexual harassment.
When asked if he thought a majority of students on campus would know what to do in an emergency situation, Lopez said no.
"Some just aren't going to be interested. Some, they don't want to for a reason," Lopez said. "But, I think we're doing better than most places."
About the Contributors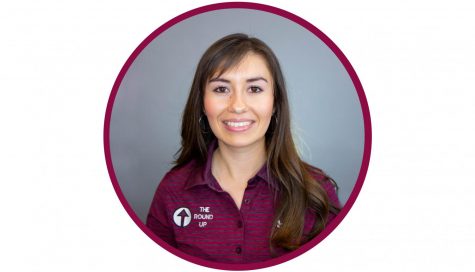 Leah Romero, News Editor
Leah Romero is a native Las Crucen entering her fourth year at NMSU where she is pursuing a bachelor's degree in Journalism and Media Studies along with...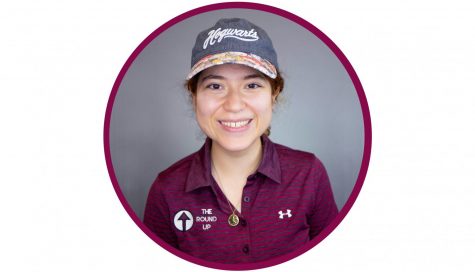 Lauren Roman, Staff Writer


Lauren Roman is a junior double majoring in Animation and Marketing at New Mexico State University. She has been a staff writer for the Round...