NM State women's basketball peaking just in time for conference tournament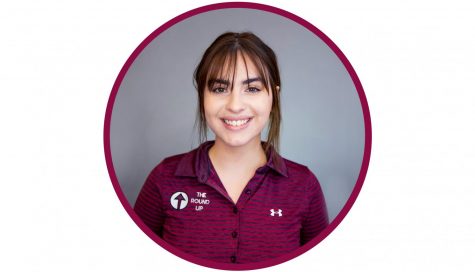 More stories from Mia Tontodonati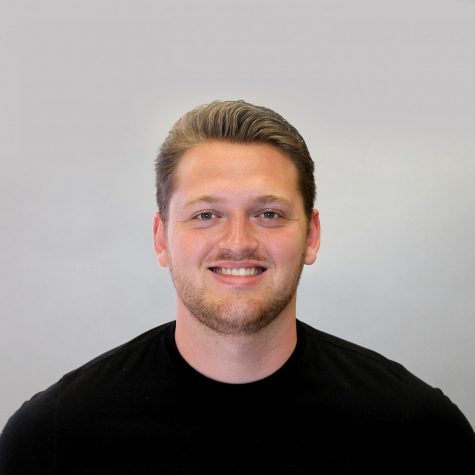 More stories from James Martin
After a, by their standards, underwhelming regular season marred with close losses and injury, the New Mexico State women's basketball team is rounding into shape just in time to go for a fifth WAC Tournament title in the last six seasons.
NM State has struggled since Brooke Salas graduated, finish under .500 for the first time since the 2013-2014 regular season, marking the first non-winning season during head coach Brooke Atkinson's tenure, and while no one thing can claim responsibility for the drop in wins, losing half of your unstoppable two-headed monster sure doesn't help.
Losing the other half (in Gia Pack, who was forced to miss the final eight games of the regular season with a leg injury) would make things especially difficult for the Aggies, who normally make their money in conference play, but that's not to say a silver lining didn't come out of the low period
After losing to them earlier in the season, the Aggies managed to pull out wins against Utah Valley, Grand Canyon and CSU Bakersfield down the stretch without Pack, pulling back even to an even 8-8 conference record and carrying momentum in to the postseason.
"You look at last year — you had Brooke and Gia, and then other people would make plays. It's the same thing," Atkinson said of the team going into the tournament. "This just gives us more firepower, and everyone else around her just has the confidence. I mean we lost to Bakersfield by one, then we beat them here. We lost at Grand Canyon, we beat them here, and they're doing that themselves."
Atkinson believes the period of Pack's absence will only serve the team in the postseason, and the re-inclusion of the Preseason WAC Player of the Year and reigning WAC Tournament MVP will add the superstar power that can put a team of NM State's pedigree over the top.
"It just kind of shows when Gia's out there because of her presence because of what she's done. People kind of just give her the ball and sit and watch. So now our kids- her I'm going to do this and create for that to you know," Atkinson said of her team making it work without Pack. "They've [been playing] a really good team game. Everyone has had to contribute because of that, and I think its probably just giving them all confidence like, 'hey I'm going to make the play.'"
While the team was learning to navigate the court without Pack, other players such as Soufia Inoussa and Aaliyah Prince have stepped up helping the Aggies win games.
"Soufia's been pretty steady all year. She started out being really good defensively and just being a smart player, but people really sat in the paint on her and didn't really respect her jumper, and she's continued to work on that, and she's continuing to shoot the ball really well," Atkinson said. "And I mean Aaliyah — again, she's by far the most athletic kid I've ever coached so she could easily get a double-double every night… She just has to continue to just be aggressive. You miss a shot that's okay go back and do it again, and everyone's done a good job playing around her."
With the internal improvement and Pack set to make her much anticipated return this Wednesday in NM State's first round game against UT Rio Grande Valley, the Aggies are as dangerous a five-seed as there can be in a conference tournament.
Leave a Comment
About the Contributors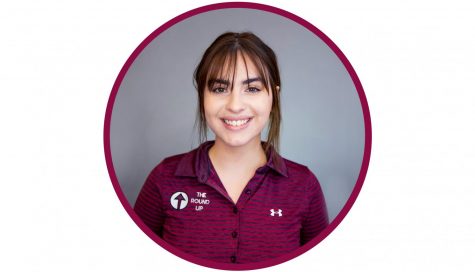 Mia Tontodonati, Sports Writer
Mia Tontodonati is in her freshman year and her first year at The Round Up. She attended Las Cruces High School and participated in Bulldawg Broadcast...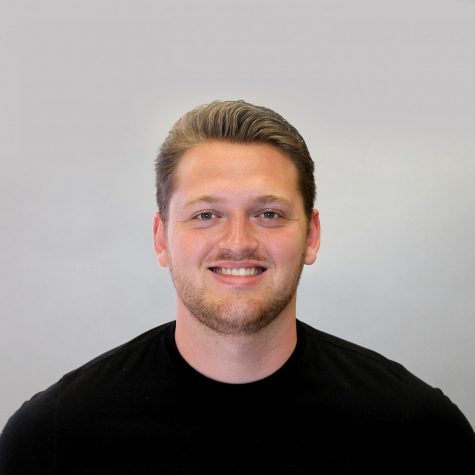 James Martin, Sports Editor
A Las Cruces native, James Martin enters his fourth year at The Round Up and second as Sports editor. The senior loves Minecraft and good vibes and is...