NMSU works on proposal to aid online adult learners with adaptive technology, 8-week terms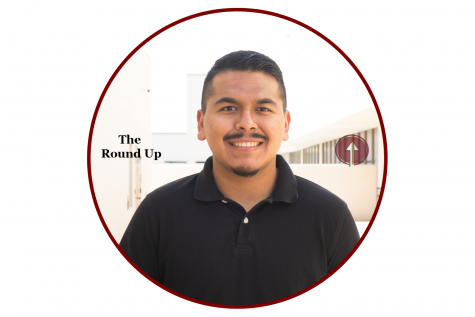 More stories from Luis Rios
New Mexico State University Vice Provost Sherry Kollman and Provost Carol Parker are working on a proposal that aims to assist online adult learners with added adaptive technology and a move to eight-week semester terms.
"It [the proposal] will seek to make it easier for non-traditional students (working adults) to enroll in NMSU–O online degree programs," Parker said.
According to Kollman, this topic was discussed during the summer this year. She said the proposal will have NMSU more involved in the "non-traditional" student's market in general education courses.
"What we're looking at is in adaptive technology to be able to move forward with the adult learner market," Kollman said.
By adaptive technology, Kollman is referring to finding methods to assist online students. She said the demographic she is looking at is adults in their 30's balancing school life with their work life.
"It's as if you're taking a math class and it's 11 at night. You just got off of work, you put the kids to bed and you start your homework. As you're working through problems and submit them, you get immediate feedback," Kollman explained.
Kollman said it gives the learner a chance to learn quickly what they got right and wrong. She stated this type of "forward-moving feedback" lets the student learn without waiting for some time for the teacher to grade and send back.
"That really doesn't help people learn. That doesn't help with a job working memory. This type of adaptive technology allows that to happen," Kollman claimed.
While Kollman acknowledged there are educators in NMSU-O already using the type of adaptive technologies she's explaining, she said the proposal looks to eventually expand those technologies to all general education courses.
Kollman clarified that this is intended to only add to the current general education curriculum, not change it in any way. Associate Provost, Curriculum and Assessment David Smith stated departments and faculty have "oversight" of what they teach.
"NMSU-O, by definition, can't come in and tell a department how to teach a course… That's not something that we and our creditors would allow to happen," Smith said.
Kollman said they will also propose to "develop" eight-week accelerated courses- similar to a mini-semester format- from the full 16-week semester term for NMSU-O.
"What we've learned is because we didn't have some of these eight-week rolling terms and structures in place, people are actually being referred to other online universities that are not part of the state of New Mexico. That's really disheartening to our state, and so we want to be able to assist those students because they're New Mexicans. We want to provide them their education," Kollman said.
Parker stated information is still scarce on the proposal as it is still in the works. According to Kollman, information on a specific budget or when it can go into effect are still in progress since it has yet to be submitted.
"We are still researching the proposal and it has not yet been submitted, nor has it been approved… We must still do our due diligence, get input from the academic departments and etc." Parker said.
Leave a Comment
About the Writer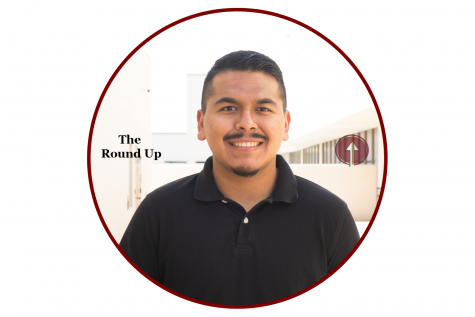 Luis Rios, Lifestyle Writer
Luis Rios is a senior entering his fourth year at The Round Up and his second year as Political Writer. As he works towards completing his major in Journalism...