NMSU reports hopeful graduation rates amid pandemic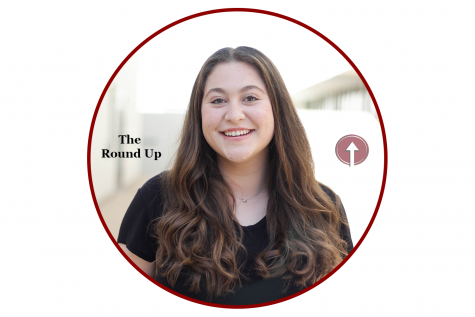 More stories from Hannah Zamora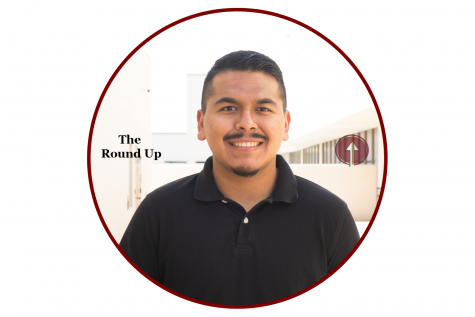 More stories from Luis Rios
New Mexico State University's graduation rates appear to remain steady amid the pandemic compared to its northern neighbor, University of New Mexico.
According to the UNM Office of Institutional Analysis graduation report, the graduation rate for 2020 which has not been officially reported, has a predicted drop of 6.2% compared to 2019.
NMSU's graduation rates appear to have a small but steady increase from 2018 to 2020 according to NMSU OIA and Vice President of Student Success Renay Scott.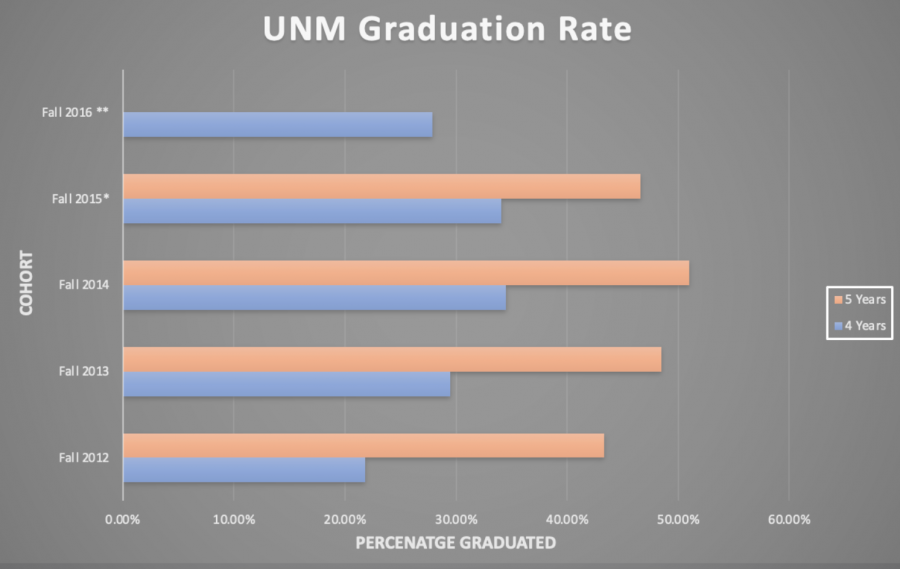 Scott said graduation rates, over a period of time, have improved.
"Our five-year graduation rate, looking at the 2014 cohort… improved about 4% over the 2013 cohort," Scott said.
According to the NMSU Office of Institutional Analysis graduation report, students from the 2015 cohort year, meaning they graduated in 2019, had a 4-year graduation rate of 25.9%.
In 2020, the 4-year graduation rate was reported to be 27.3%, a 1.4% increase from the previous year.
Scott said while NMSU plans to stay stable over the coming academic years, she feels there are disappointing results in increasing graduation rates.
"Even though the improvements are there, certainly, they're not happening as fast as projected. I'd rather prefer if everyone who starts with us graduates with us. It [the pandemic] really made us think more strategically," Scott said. "If we were offering a face to face instruction, classes wouldn't be as large. So, we really need to prioritize the needs of our students."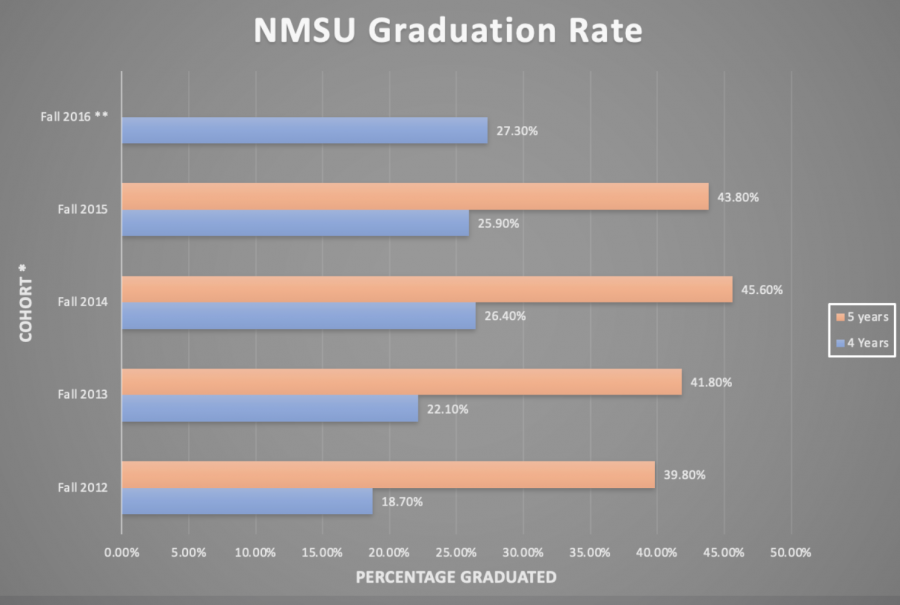 Scott explained that she is collaborating with individuals such as NMSU Provost Carol Parker and other academic units on campus, and they plan on creating services such as schedule management in order to ensure students graduate on time.
"I often see within our graduations that our students end up taking an extra semester because they can't get that one course they need… so that costs them more money and delays their graduation while also delaying their ability to continue on their career endeavors," Scott said.
Scott stressed the idea of the university gravitating towards all age groups eligible to enroll on campus.
"The key for NMSU to keep enrollment stable is really to meet the needs of different populations, and not just the direct from high school population… to reach those young adults who need more education to advance their career," Scott said.
NMSU student Claudia Silva is expecting to graduate in the summer. She said she dropped out of college before and went back to community college in 2012. She said she realized she wanted to follow her dreams, but while attending school, she's had major struggles.
"My biggest hardship has been dealing with my mental health. I deal with depression and anxiety," Silva said.
Scott said students who have had issues mentally and academically while enrolled on campus can reach out to the services provided in NMSU. Silva said she uses one of those services to help with her mental health.
"Luckily the Aggie health and wellness center has been there for me. They help me with counseling and getting my medication, even when I can't afford it," Silva said.
Scott stated if there is a student deciding whether to drop out or not, she said to remember what they aspire to be.
"Remember why you came and remember the dream you had. Many students come because they have something in mind, a goal. So focus on that goal to make the time you used learning here worth it," Scott said.
Silva said if there is someone deciding, they should be free to do what they think is right for them.
"Sometimes our path isn't clear when it comes to education. If someone needs to take some time to figure themselves out, maybe change majors that's okay. Just keep trying to succeed at whatever you do and follow your dreams even if you aren't sure what they are," Silva said.
Students can reach out to Campus Tutoring for academic services and Aggie Health and Wellness for counseling services.
Leave a Comment
About the Contributors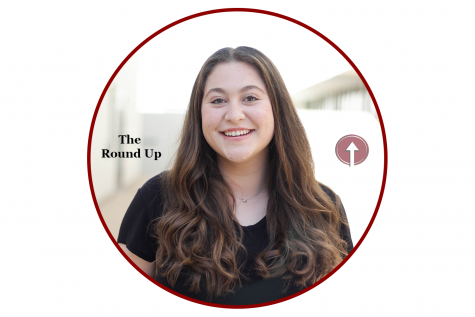 Hannah Zamora, Staff Writer
Hannah Zamora is a sophomore entering her second year at The Round Up as a Staff Writer. She is pursuing a major in Communication Disorders and plans...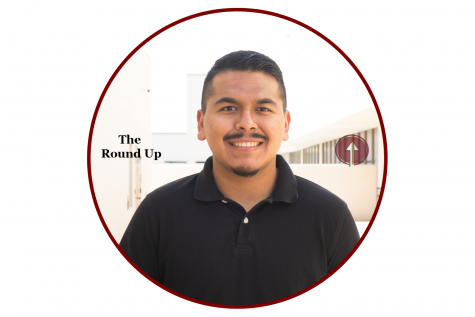 Luis Rios, Lifestyle Writer
Luis Rios is a senior entering his fourth year at The Round Up and his second year as Political Writer. As he works towards completing his major in Journalism...