How NMSU celebrated National Hispanic Heritage Month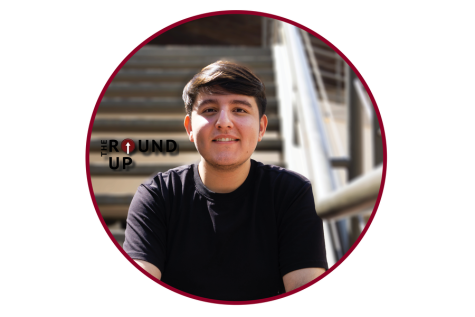 More stories from Ernesto Cisneros
National Hispanic Heritage month kicked off on September 15 and will run until October 15. Students will have the opportunity to celebrate with events throughout the month hosted by New Mexico State University's Chicano Programs.  
One of those events, "Salsa and Salsa," was held on September 15 where students and faculty danced the afternoon away at the Corbett Center outdoor stage while enjoying salsa provided by local restaurants.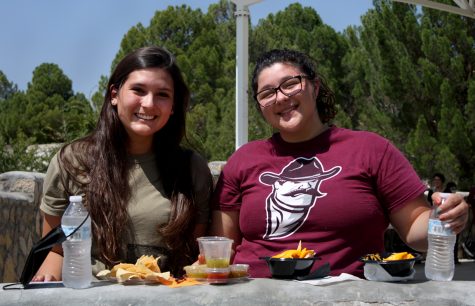 In attendance, Dr. Judith Flores Carmona, interim director of Chicano programs, spoke on the importance of celebrating Hispanic heritage.  
She emphasized that celebrating National Hispanic Heritage Month is extremely important considering how Las Cruces and the NMSU community are a heavily minority majority community.  
"Latinx or Hispanic Heritage Month is not only important but a must…we are so close to the borderlands…the contributions that Hispanic Latinx people have made to this country and this community are huge, for Las Cruces they are foundational," Flores Carmona said.  
For Flores Carmona, celebrating Hispanic heritage means embracing the values, customs and cultures that Latin people represent. She explained that it's important for NMSU to honor and celebrate its students by hosting programs, events and providing resources as much as possible.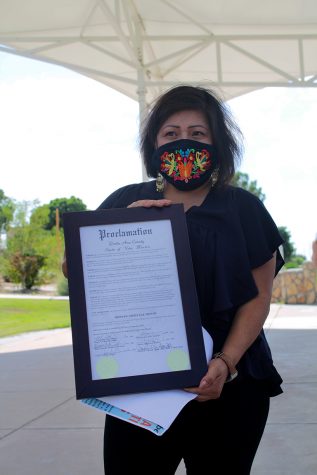 "At NMSU it's a great opportunity to highlight the presence and contributions that Latinx people, faculty, staff and students bring to this university," Flores Carmona said.  
Flores Carmona also mentioned that Hispanic heritage shouldn't be celebrated just one month out of the year but all the time. She stated that students should be proud of their heritage and feel welcome to honor it while experiencing the college life.  
Students in attendance of the "Salsa and Salsa" event echoed Flores Carmona's message about celebrating Hispanic heritage.  
Emilee Montoya, an NMSU senior, came out to the event to enjoy some salsa but to also support one of the many activities that Chicano Programs sponsors for its students.  
"I think we kind of get looked down upon being Latina, further often because we are the majority in this area so it's nice to get that recognition every once and awhile," Montoya said.  
Hispanic council Vice President Belen Charnichart said the event and National Hispanic Month is about representation and being seen.  
"Hispanics don't get enough recognition so it's good to always celebrate and rejoice of the culture that we got to be a part of," Charnichart said.  
Charnichart expressed that Chicano Programs is great for students looking for college resources but is also a place to be yourself and express your identity.  
Campus events honoring National Hispanic Month can be found on the NMSU Chicano Programs website at chicano.nmsu.edu and through the Doña Ana Community College's Latinx Heritage Committee.  
Leave a Comment
About the Contributor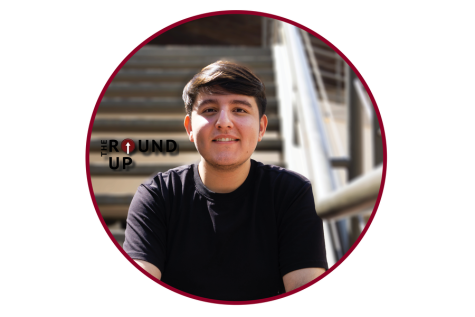 Ernesto Cisneros, Managing Editor
Ernesto Cisneros is a senior here at NMSU studying Journalism & Media Studies along with Government (Political Science). He also has two minors in...