"Fefu and Her Friends" Review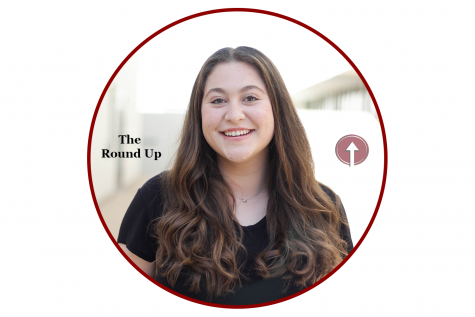 More stories from Hannah Zamora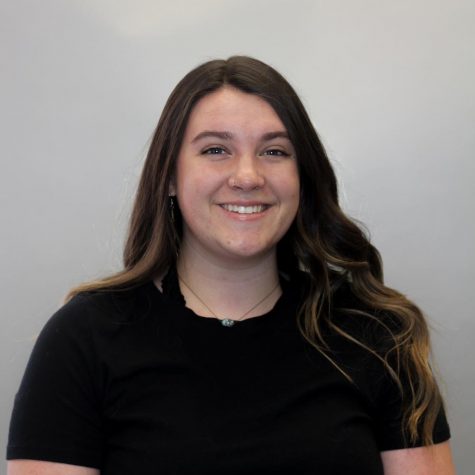 More stories from Fisher EasleySmith
New Mexico State Universities production of "Fefu and Her Friends" exhibits the thought-provoking play about the strain and fragility in the life of women. 
"Fefu and Her Friends," an avant-garde, absurdist play written by María Irene Fornés in the 1970s but set in the 1930s, takes audiences throughout the day in the titular character's home alongside seven of her college friends.  
Directed by NMSU Theatre Arts Professor Nichole Hamilton, "Fefu and Her Friends" is compiled of an entirely female cast with performances from Kamryn Neill, Sage Drake, Darcy Harman, Dominique Gomez, Christa Fredrickson, Jensen Stell, Yasmine Jahangiri and Eliza Phillips. 
Some of the major themes explored throughout the play include femineity and gender roles, which fit the set time period. Each of the eight characters expressed their frustration and anger at being confined to their roles as a woman in a "man's world." 
The play was divided into three parts, with the second act consisting of four separate scenes the audience views one at a time. Audience members were invited backstage to watch the four scenes simultaneously and get an up close and personal look at the show.  
The set and lighting– designed by NMSU Theatre Arts Professor Jim Billings– were simple yet beautiful and enhanced the performance rather than distracted.  
The impressive design of the second act, where the scenes break off into the four groups, thrusts the audience into the personal workings of Fefu's home, accentuating the pain, passions, and breaking points of the characters. I imagine this must have made for an interesting challenge, but the changes between each of the four scenes were extremely efficient. Each scene overlapped to develop soft transitions yet played off of each other pushing each to a climax. However, I found myself distracted by screams, singing and laughing simultaneously coming from the other three "rooms." The experience was disorienting and almost left one feeling uncomfortable with how up close and personal you were watching the characters. Revisiting this experience a few days later, I believe these scenes were meant to leave you feeling unsettled and uneasy. 
Some audience members expressed their grievances with lack of knowledge about standing to view scenes, though the scenes were only 40 minutes long in total. The proximity of audience members, exasperated by COVID-19, caused unnecessary tension with patrons. 
Each of the eight actresses had developed their characters well and delivered memorable performances with a few really stand out performances in my eyes. Neill used the entirety of her body and face to act, as well as the entire stage, to put on a very memorable performance as Fefu. Neill was an amazing actress, and I found my eyes drawn to her throughout the performance, wondering what she would do next.  
I was also very impressed with the performance of Gomez as Julia. Gomez's character spends the majority of the play wheelchair bound, calling for intense emotions to be conveyed solely by her face. In Act Two, Gomez performs an over eight-minute-long monologue during the division of the audience. Gomez did an amazing job throughout the performance with her powerful and emotional facial expressions.  
An honorable mention should be given to Christa Fredrickson as Emma, for her expressive nature and contagious smile. 
"Fefu and Her Friends" marked the exciting return of live theatre to NMSU, leaving me eager to purchase a ticket and watch my very first NMSU production.  
To be honest, I understood about 70% of the play while I was watching it. I am much more of a musical theatre gal, so the avant-garde and absurdist style was a huge shift for me. When the lights came up and I left the theatre, I immediately began furiously googling "Fefu and Her Friends" to try and piece together what I had just seen. The play had left me feeling disoriented, confused and uncomfortable in the best way.  
"Fefu and Her Friends" is NOT an easy watch, but I believe that is the point. Fornés and Hamilton likely intended for audiences to leave the show not understanding but wanting to understand. "Fefu and Her Friends" calls for discussions with friends and a deep look at your own interpretations and ideas, which I think is one of the most special things about this play.  
Leave a Comment
About the Writers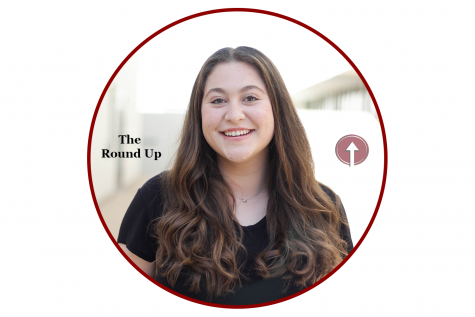 Hannah Zamora, Staff Writer
Hannah Zamora is a sophomore entering her second year at The Round Up as a Staff Writer. She is pursuing a major in Communication Disorders and plans...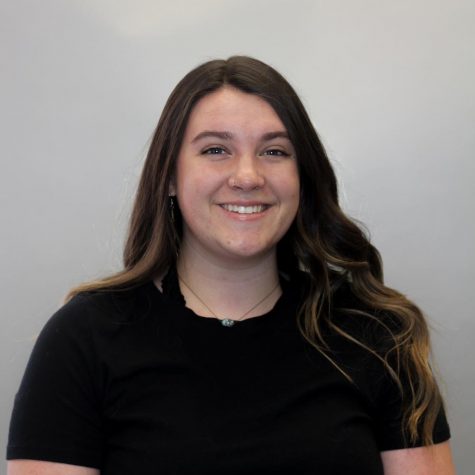 Fisher EasleySmith, Staff Writer
Fisher EasleySmith is a junior studying Agriculture Communications with minors in Communication Studies and Journalism and Media Studies. She is...