On-campus student resource facilities are prepared to help students ahead of first exams
Hang on for a minute...we're trying to find some more stories you might like.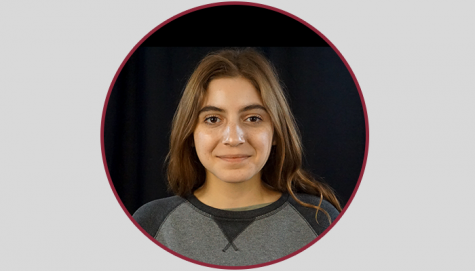 More stories from Emilie Rasmussen
The first exams of the semester are coming up, and with that, it is important for New Mexico State University students to know where they can look for the support and help that is needed to succeed on these crucial tests.
The Student Success Center, located in Hardman and Jacobs Undergraduate Learning Center, Room 128, is there for students who need help making study plans or learning skills such as note-taking and time management.
According to Michelle Saenz-Adames, Associate Director of the Student Success Center, "…students can come into the Student Success Center and work one on one with us to work toward if they have a test that they might be preparing for specifically." Saenz-Adames continued, "Test anxiety is a big deal for students, so we help students to develop strategies that, or implement the strategies that we have that help them to better prepare for their exams."
Students can walk into the Student Success Center or schedule an appointment. Students can also walk into the Campus Tutoring Center, which is in Corbett Center Student Union Room 206. Saenz-Adames stated, "…we encourage students to also seek out the tutors there at the Campus Tutoring Center because they can really help to solidify some of the concepts that students are struggling with, and reinforce what they're learning in the classroom as well."
Austin Childress, a Chemical Engineering major who works at the Campus Tutoring Center, gave The Round Up more specific tips on how to prepare for exams. "I would say to take breaks, like not to go too long, cause after a certain amount of time you sort of lose focus, if you will, and so it's good to take breaks and then kinda get back at it, as opposed to one longer session."
According to Childress, doing well in exams means "coming in with like, being, having a good amount of sleep, also, you know, being like well fed, not too much caffeine."
Caroline Kenning, a Nursing major who also tutors at the Campus Tutoring Center, said studying "…depends on how you learn best. For example, I'm an auditory learner, so I think it's really helpful to watch videos… if you learn better by doing something, then just doing things over and over again, or writing things over and over."
Kristin White, a Kinesiology major, said that "I found that I learn better by like, reading typed notes because my handwriting is terrible. And so I actually type my notes on my laptop or my iPad, and I study them that way. I'm in anatomy classes so I have to memorize a lot, and so I really like to use Quizlet for those things because you can make your own study guides and add pictures and stuff like that, which is really cool."
"Staying calm during the exam helps…" said Childress. He continued, "…just remind yourself that this one particular exam doesn't matter in the grand scheme of things."
More information about the Student Success Center can be found at https://ssc.nmsu.edu/, and more information about the Campus Tutoring Center at https://campustutoring.nmsu.edu/

Hang on for a minute...we're trying to find some more stories you might like.
About the Writer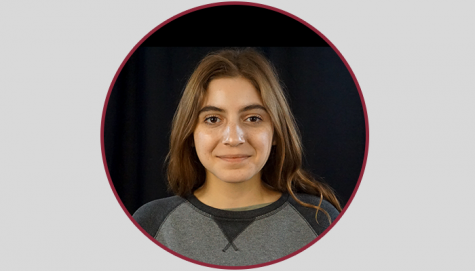 Emilie Rasmussen, Staff Writer
Émilie Rasmussen is in her first year at NMSU and as a Staff Writer for The Round Up. She graduated from El Dorado High School and the International Baccalaureate...