Contract extension for Martin a big step in the right direction for NMSU Football
Hang on for a minute...we're trying to find some more stories you might like.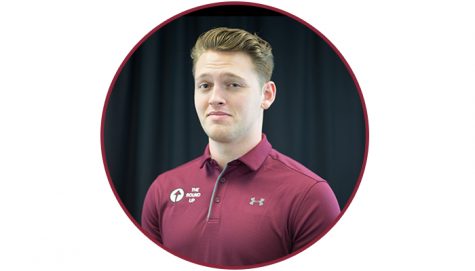 More stories from James Martin
It's no secret that the former administration at New Mexico State and the athletic department did not see eye to eye on a lot of things, but that relationship is already on the up-and-up under new Chancellor Dan Arvizu, as evidenced by the four-year contract extension inked with head football coach Doug Martin over the weekend.
This contract replaces a three-year extension signed last year and offers some much deserved financial security, featuring a raise in base salary of over $55,000 that brings his total for the 2018 season to $419,640, with that annual total increasing each year until the contract expires in 2022. The deal also includes a raise in bonuses and an automatic one-year extension if the Aggies win six games in any year of the contract, giving the potential for an eight-year deal in total.
NMSU Director of Athletics Mario Moccia credits being able to give the extension to the recently implemented debt extension program agreed upon last year and acknowledges the importance of retaining Martin after parting ways with the Sun Belt prior to this season.
"As we head into independent status, it was critical we secure Doug's services for the long term," Moccia said in a press release. "The program he inherited has undergone significant transformation. Academically, socially and competitively he has made strides in all three areas."
When Martin took over in 2013, the Aggies were coming off of a 1-11 season and were (poetically enough) entering independent status after the disbanding of the WAC in football. There needed to be a complete overhaul of the program, and while the first four years under Martin were still a struggle, with NMSU going 10-38 from 2013-2016, last season showed just how important investing in the right person is.
The Aggies finished Martin's fifth season with their best record since 2002, going 7-6 en route to an Arizona Bowl victory that would cement this team's place in New Mexico State history forever.
Martin has stressed the importance of sustaining success throughout the entire offseason, though, and how he and the team can't rest on last year's laurels.
"Obviously what we did last year was significant but what we're trying to talk to out team about now is 2017's over. This is the 2018 football team and right now they haven't accomplished anything," Martin said. "We've got to start all over again and rebuild some leadership and I feel really good about getting that done with this group. We look forward to trying to sustain what we've done — as hard as it was to get there it's even harder to sustain it."
It's been difficult to achieve success in the first place, let alone sustain it, at New Mexico State, but the moves made this offseason to lock Martin up long term, adding two assistant coaches to the staff and move the assistant coaches' contracts up to a summer start will go a long way to building a program enticing to recruits and potential conference partners alike.
Martin also reportedly turned down over half of the his proposed salary increase, wanting the rest to go towards pay raises for his assistant coaches, highlighting the high character leadership that NMSU has secured.
"Head coaches are really overrated… the guys that win and make the big difference are the assistant coaches, so if I'm going to given credit for anything, it ought to be that I've hired a really good offensive and defensive staff here," Martin said, commending the assistant coaches. "To be able to get them a June contract, that gives them and their families a lot of stability to know that they're really wanted here. You've got to do things to make these guys feel like they're appreciated and our administration bent over backwards to make that happen."
The administration deserves an abundance of praise, especially after the several ranting articles and podcasts put out by the Round Up last year expressing our frustration as Aggie fans regarding our coaches not being taken care of. Every single one of these upgrades have been earned and are well deserved and it's exciting knowing that there will be a strong working relationship between the two sides.
This contract extension could be the start of a great era for New Mexico State athletics. You can't expect to get results if the resources aren't being provided, but with the investments being made into the people heading our programs now, it looks like we finally have some leadership that recognizes that as well, giving those programs a chance to get to that next level that they're capable of.

Hang on for a minute...we're trying to find some more stories you might like.
About the Writer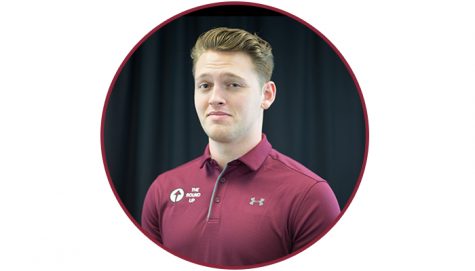 James Martin, Sports Editor
James Martin is a second-year sportswriter and a sophomore majoring in journalism. He was born and raised in Las Cruces, New Mexico and graduated from...