NM State looks to knock off rival Lobos for third-straight season
Hang on for a minute...we're trying to find some more stories you might like.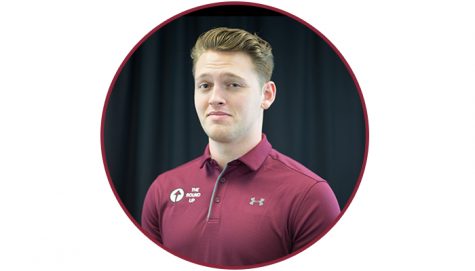 More stories from James Martin
New Mexico State has stumbled out of the gate to start the season, losing their first three games by a combined margin of 137-30, but the Aggies have a golden opportunity to get on track this Saturday against in-state opponent New Mexico in the 109th meeting between the two rivals along the Rio Grande.
Last weekend's 60-13 loss to Utah State was NM State's worst since 2015, marking an early low point for the confidence of head coach Doug Martin's 2018 group.
"I would've thought [the team] came into the season really confident, but I don't feel like they did for whatever reason. I don't know if they're intimidated trying to hold the standard of what happened here last year or what it is, but something is just kind of missing with this group right now," Martin said of his team. "I'm talking with these guys a lot about it, trying to let them know how much we believe in them as a coaching staff, but we've got a talented football team that's underachieving right now and that's what's frustrating to me.
"They've been good to coach, they work hard in practice, but they're not carrying practice over to the game. I just want to see them relax and go play and enjoy the game," Martin continued. "The game is the reward for all the work you do during the week — that ought to be the easiest day of the week, the most fun day of the week and I haven't seen that for our guys yet. I want to see them go out and celebrate the game."
That lack of self-assurance has led to poor performances across the field for New Mexico State, with the team failing to avoid a bottom-10 ranking nationally in scoring offense (10 points per game), scoring defense (45.7 points allowed per game), total yards per game (229), rushing yards per game (46) and rushing yards allowed per game (293.7).
Luckily for the Aggies, their toughest stretch opponent-wise is behind them. Wyoming, Minnesota and Utah State will all be serious contenders for a bowl game come December and no one else left on the schedule has exhibited that kind of quality.
UNM will face some adversity themselves, with starting quarterback Teveka Tuioti likely to miss Saturday's contest after getting knocked out with a head injury in the second quarter of the Lobos' 45-14 loss to No. 6 Wisconsin. With Tuioti under center through two games, New Mexico has had success in a new look, spread-type offense that starkly contrasts the option-heavy attack of years past.
New Mexico State's main focus on defense has little to do with who will be throwing the football, though, according to Martin.
"The big issue with us is right now, we're giving up 5.9 yards per rush, and that is frightening for us to be doing that, going back to those days," Martin said when asked about the defense. "If New Mexico can come down here and run the ball 5.9 yards per rush, game over. We've got to be able to defend the run so we need to make whoever the quarterback is throw the ball to beat us. We can't just let people hand the ball off like that, that'll be the biggest issue for us."
The running game has been the biggest issue for the NM State offense to this point as well, mustering 138 rushing yards through three games on a sorry 1.7 per attempt mark, but the Aggies did start to produce on the ground against Utah State, racking up a season high (by a mile) 109 yards. It may not be eye-popping, but just having the threat of getting a few yards on a rushing attempt can open up Doug Martin's patented passing game, which has been slow to come due to inadequate line play and an inexperienced quarterback finding his footing.
This game will be huge for NM State. In addition to Saturday being chance for the Aggies to turn their season around after struggling so mightily to start, bragging rights for the whole state will be on the line, and that's what makes collegiate rivalries like this so great.
"Obviously for our fans, this is the biggest game of the year. It's a huge game, and its one of the most fun things about college football," Martin said. "You have these rivalries and you play each other every year. I don't care what state you're in, these are always the funnest games. You get those bragging rights for a year — it's what it's all about."

Hang on for a minute...we're trying to find some more stories you might like.
About the Writer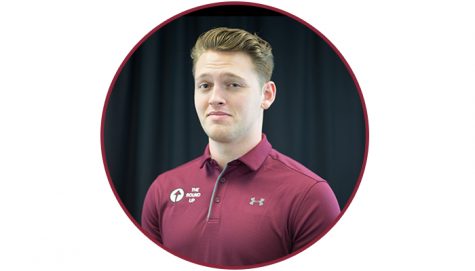 James Martin, Sports Editor
James Martin is a second-year sportswriter and a sophomore majoring in journalism. He was born and raised in Las Cruces, New Mexico and graduated from...