Commentary: Do not write off NM State football just yet
Hang on for a minute...we're trying to find some more stories you might like.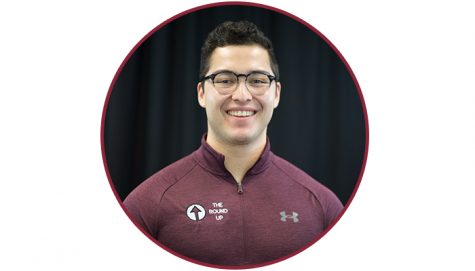 More stories from Derek Gonzales
It ain't over 'til it's over.
After the New Mexico State Aggies earned their first win of the 2018 campaign with a 27-20 victory over I-10 rival UTEP, there should be a glimmer of hope not only NM State can salvage a couple more wins this week – but a six-win season is not out of the realm of possibility.
Here is why.
Direction at quarterback
Josh Adkins was not a world-beater by any means in his first collegiate start Saturday night in El Paso. The positive takeaway is that he did not do anything to lose the Aggies the game either. Adkins looked poised for the better part of the game and did as good a job as any Aggie quarterback has done all year going through his progressions rather than looking down at the pass rush. Getting a win in an emotional road game should go a long way in his teammates believing that they can be productive with Adkins behind center. A bye week next week before a home game against Liberty gives Adkins a legitimate chance to start his career 2-0.
Remember – last year's bowl team also started their season 2-4.
Defense is turning into offense
The Aggies' strength coming into the year was their defense and against UTEP, the unit played their best game of the year. NM State caused three turnovers and blocked a punt that led to 14 points. With an offense that will be a work-in-progress the rest of the year, Frank Spaziani's group will need to generate points and momentum to keep NM State in games. If Adkins can stay away from turnovers (and there should be belief he can with a zero-interception game against the Miners), the defense can make things tough for opposing offense. Despite UTEP's offense being on the field and running right at NM State for over two-thirds of the game, the Miners only had a 3.7 yard per rush average, which is not very good when your offense is predicated on the ground game. If NM State's defense can embrace the challenge of leading this team, they can give Adkins a chance in the fourth quarter to win every football game left on their schedule outside of BYU.
Speaking of the schedule…
There is no other way to say it – it shapes up great for the Aggies to get hot late in the year as they did a season ago. The bye week could not be coming at a better time. This team is banged up all over the place. Not only will this allow the Aggies to heal, it will allow Doug Martin and his staff to look at a whole game's worth of a Josh Adkins start and figure out how to improve the offense with him running the show.
Outside of BYU, here are the records of the teams remaining on NM State's schedule: Liberty (1-2), Louisiana (1-2), Georgia Southern (2-1), Texas State (1-3), BYU (3-1) and Alcorn State (3-1 albeit at the FCS level). Winning five out of seven would require week-by-week improvement in all three facets of the game, but it is not like that has never been done before by a Doug Martin coached Aggie team.
It is long shot, but one should wait a couple more weeks before cancelling those hotel reservations in Tucson.

Hang on for a minute...we're trying to find some more stories you might like.
About the Writer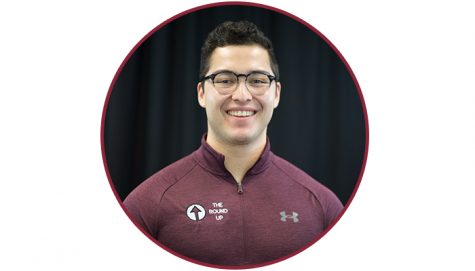 Derek Gonzales, Editor-in-Chief
Derek E. Gonzales enters his third year as an employee of the New Mexico State University Round Up and first as the Editor-in-Chief. The homegrown product played prep basketball at Oñate High School and has held a variety of positions in athletics. As a freshman, Gonzales worked inside the NMSU Athletic Department as a Marketing Intern. His duties included setting up advertisements, tabling events, cold calls to potential ticket buyers, and even included doing part-time public address announcing for volleyball (including 2016 WAC Volleyball Tournament) and men's basketball.
As a writer, Gonzales has become a prominent collegiate sports reporter in the state of New Mexico. Gonzales covered the 2016 NCAA Tournament in Tulsa, Okla. as No. 14 NMSU took on No. 3 Baylor. A year later, Gonzales returned to the Big Dance, covering the No. 12 Aggies against the Clemson Tigers in San Diego.
A men's basketball article written by Gonzales was tweeted out by CBS Sports' Dennis Dobbs during the Aggies conference championship run. The Las Cruces native wrote a highly-controversial opinion piece on former Aggie head coach Paul Weir, who left NMSU for in-state rival New Mexico, upsetting much of the fan-base. The article gained attention statewide and Gonzales subjected himself to criticism because of its honesty, cementing himself as a credible sportswriter in New Mexico.
Covering college football, Gonzales became the first sportswriter since 1960 to cover New Mexico State in both an NCAA Tournament and bowl game within the same calendar year, as he was on hand to witness the Aggies end their 57-year bowl drought in the 2017 NOVA Home Loans Arizona Bowl against Utah State.
Gonzales has also been published in The Louisiana Advocate for his game recap of the 2016 Louisiana-NMSU football game. On top of working at The Round Up, Gonzales also works as the Sports Freelancer for the Las Cruces Sun-News. In two full academic years at the Sun-News, Gonzales has written over 75 articles, covering NMSU athletics and Las Cruces preps.
Gonzales aspires to be a sports writer or a sports information director upon graduation in May 2019.