Aggies host Liberty for homecoming showdown
Hang on for a minute...we're trying to find some more stories you might like.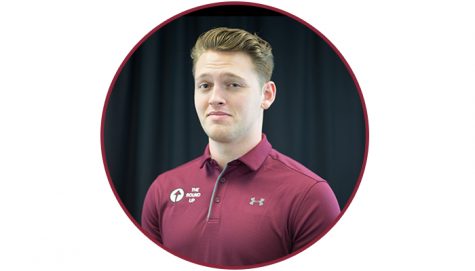 More stories from James Martin
New Mexico State finally returns to Aggie Memorial after a much needed open week with hopes to build off of their inaugural victory of the season this Saturday against FBS-newcomer Liberty, in what will be the first of two matchups against the Flames in 2018.
The week off gave Doug Martin and the Aggies an opportunity to really hone in on improving their physicality — something the head coach said needs to happen if NM State wants to put their 0-4 start in the rearview mirror and continue winning games.
"This was probably one of the most physical weeks of since I've been here, and I thought our players really responded to it and embraced it. It's where we've got to get better, particularly on offense. We've got to play much more physical than we have been," Martin said when asked about the bye week. "Everything we did was good on good — it was our first offense against our first defense… We just did a lot of hitting. More hitting than I've done in most bye weeks but I think it's something we need at this point if we're going to get this team where we need to get this team."
Martin went on to add that NM State's defense has been trending in the right direction from a physical standpoint over the couple of weeks, and the stats prove it.
In addition to scoring a defensive touchdown in each of their last two games, the Aggies registered 11 sacks after getting to the quarterback just twice entering their outing against New Mexico, all while holding both UNM and UTEP to under four yards per rush attempt, tightening up their run defense that gave up 887 yards through the first three games of the season.
"We started to play like we want to play on that side, and that's where the sacks and those type of things are coming from, because we're playing a more physical style, which is what we did last year," Martin said of his defense's play over the last two games. "We didn't do that the first three games of the year, so I thought they've made drastic improvement. Our offense needs to catch up now."
Any "catching up" that the offense may do this week will be with Josh Adkins, who is set to make his second career start this Saturday, at quarterback.
Adkins was solid in his debut at UTEP, but the production across the board for NM State's offense, who have produced the fourth fewest yards per game so far this season in the country, is still far from where they were last year and where Martin believes they should be.
That will need to change if they want to keep up with a Liberty team that showed just how dominant they could be with an explosive 568 yard performance in their 52-43 road win over New Mexico last weekend.
The top-10 passing offense, led by quarterback Stephen Calvert (who threw for 417 yards and three touchdowns last week) and wideout Antonio Gandy-Golden (who was his No. 1 option, hauling in 11 passes for 245 yards and a touchdown in a career game) are highly capable of overcoming the Flames' defensive struggles — evidenced by their 34.5 points allowed per game — to win games. Especially shootouts.
"I think you got to do a nice job at mixing things up," Martin said, addressing how the Aggies plan on stopping Liberty's offense. "You can't just sit there and play man coverage all day… You've got to be able to show different coverages, different fronts. You've got to be able to get pressure on the quarterback, but you have to be wise in how you do it — you can't give them all those one-on-one opportunities because they'll take advantage of that."
It's no surprise that Liberty has gotten off to an impressive start to their first season in the FBS, with Turner Gill's stellar track record at the school (six straight seasons with a winning record) and their "tremendous resources," according to Martin, setting the Independent up for immediate success and making New Mexico State's homecoming anything but a walk-in-the park, but for a group that's use to taking on adversity both on the field and with what they have to work with off it, it's a challenge they look forward to facing.

Hang on for a minute...we're trying to find some more stories you might like.
About the Writer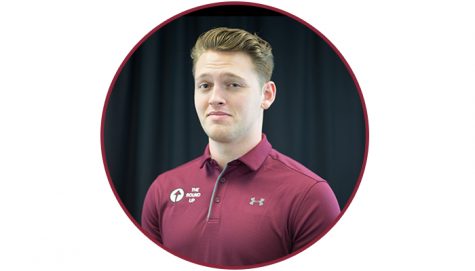 James Martin, Sports Editor
James Martin is a second-year sportswriter and a sophomore majoring in journalism. He was born and raised in Las Cruces, New Mexico and graduated from...