Aggie offense catches fire, downs Liberty 49-41
Hang on for a minute...we're trying to find some more stories you might like.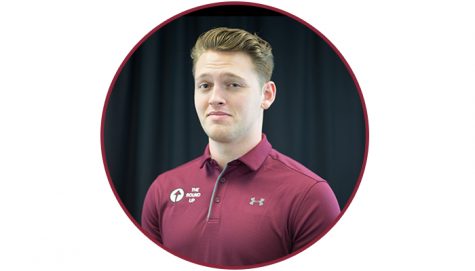 More stories from James Martin
The off week was just what the Aggie O needed.
New Mexico State returned home and picked up their second straight win of the season tonight, defeating Liberty 49-41 behind an absolutely dominant offensive performance reminiscent of last year's high octane group that averaged 447 yards per game — something that Doug Martin has been waiting for all season.
It was evident that things were finally starting to click early, with NM State topping their season average in yards per game (273 entering the game) by halftime on their way to 573 yards for the game and setting a new season high in points with over nine minutes left in the third quarter.
"That's what we hoped our offense would look like, you know scoring points, getting up and down the field, being very multiple, so I thought we made some great improvements offensively," Martin said. "A minimum of 40 throws is where we need to be if we're going to play and score points like we want to, and this is the first game we've gotten good enough quarterback play to be up in those numbers."
The Aggies have desperately missed that high quality quarterback play this season, but tonight, Josh Adkins showed exactly why Martin trusted him with the keys to the offense, throwing for 402 yards and four touchdowns in what was the by far best game of his young career.
"It was a big bye week for us… We did a lot of good things, got physical. I think that the offense as a whole, we really turned a corner and tonight it really showed," Adkins said. "Coach Martin knows what he's doing and whatever he calls, I'm going to go in there and execute to the best of my ability — whether that be 40, whether that be 50, whether that be anything. If we play the way we did tonight execution wise [going forward], we should be okay."
The redshirt freshman had a lot of help from his supporting cast, with Drew Dan, Anthony Muse, Bryce Roberts and OJ Clark — who had a career day himself, catching 10 passes for 145 yards — all hauling a touchdown and the offensive line protecting as well as they have all year, allowing just one sack despite 51 pass attempts.
The running game took a backseat to NM State's air raid, but Jason Huntley scored the first rushing touchdown by an Aggie running back this season in the second quarter and Christian Gibson delivered with another breakout performance, picking up 127 yards on 13 carries while scoring two touchdowns — including a 66 yarder that would put the game out of reach.
Liberty's offense was as advertised, scoring 41 and picking up 524 yards of total offense themselves, but New Mexico State's defense did enough, especially in key moments, to make sure the game was never really in trouble.
Shane Jackson set the Aggies' first scoring drive up with a strip-sack that was recovered by Roy Lopez deep in Liberty territory and Demarcus Owens picked off Flames QB Stephen Calvert after the offense broke what would be the final tie of the game midway through the third, giving the Aggies an opportunity to take a two possession lead that gave Adkins and the offense a greatly appreciated cushion.
Through the first five games of the season, New Mexico State relied on their defense to keep them in games, but this sudden offensive explosion gives the Aggies versatility going forward to play a multitude of styles.
NM State will be confident when they travel to Lafayette, Lou. to take on former-Sun Belt foe LLU next weekend in what will be another opportunity for the now-streaking Aggies to build toward a successful season.

Hang on for a minute...we're trying to find some more stories you might like.
About the Writer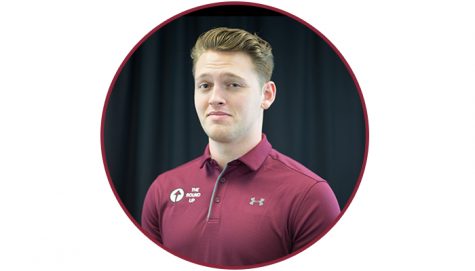 James Martin, Sports Editor
James Martin is a second-year sportswriter and a sophomore majoring in journalism. He was born and raised in Las Cruces, New Mexico and graduated from...