Bye week gives Aggies chance at hard reset heading into second half of season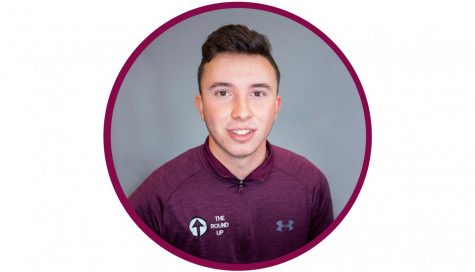 More stories from Anthony McKenna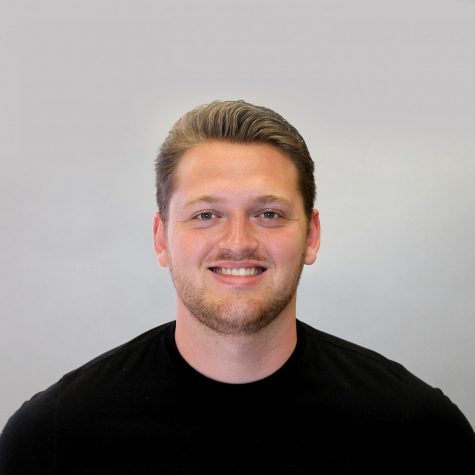 More stories from James Martin
Following another loss — last week to Central Michigan — the New Mexico State football team gets a much needed open week, where the Aggies will need to change something if they hope to muster anything out of what's been an injury plagued, mistake filled season to this point.
NM State's offense bucked its recent trend and looked proficient last Saturday against CMU, with Josh Adkins throwing for 263 yards and a trio of scores. An SportsCenter Top Ten run by Jason Huntley, who managed 67 yards on 10 carries and the touchdown, highlighted the ground game's day for the Aggies.
Overall, the offense was able to put up 28 points — their second highest total of the season — and kept things close for a while, entering the halftime break down just one score.
Like it's been all season though, when a step forward is taken in one area, there seems to be a step back taken everywhere else, and the flaws that did tank NM State in the 42-28 loss were crippling.
The offensive line continues to struggle, as the Chippewas sacked Adkins three times and applied enough pressure to force the redshirt junior's 12th interception of the season.
Defensively, NM State was man handled.
After starting the season as the third string quarterback, CMU signal caller Quinten Dormandy was thrown into the fire following the suspension of David Moore and faired well, doing all he had to do to secure the win in tossing for 134 yards an a pair of touchdowns.
Not much else was needed, as the Chipewas ran the ball 56 times for 352 yards, led by Kobe Lewis, who gashed the Aggies for 161 and two scores, and Jonathan Ward, who added a lead-back worthy stat line of 131 yards and a touchdown.
Saturday marked the second time NM State has allowed over 300 rushing yards this season, and the fifth time an opponent has surpassed the 200 yard mark on the ground, and while the defense has played well enough to win in multiple games this year, this just further highlights the team's inconsistencies.
When the offense puts up 52 points, the defense allows 55 and 600 yards; when the defense tightens up, forces turnovers and holds teams to field goal tries, the offense turns the ball over three times and can't take advantage of the good positions they're gifted — all leading to a bottom-15 scoring offense and a bottom-two scoring defense.
NM State just hasn't figured out how to put together a full, winning game yet.
That being said, the bye week offers some hope, and at the very least, a necessary break from a loaded first half of the schedule for NM State. Last year, the Aggies went into their bye week 1-4 after beating UTEP and carried that momentum to beat Liberty in what was NM State's last win over an FBS opponent (376 days ago).
The Aggies still have to take on Georgia Southern and Ole Miss as they continue their month-plus long road stint, but and extra week of preparation time and a couple days of rest should only help NM State's chances at avoiding the worst start in Doug Martin's tenure and the worst start since the 0-12 2005 season under Hal Mumme.
About the Writers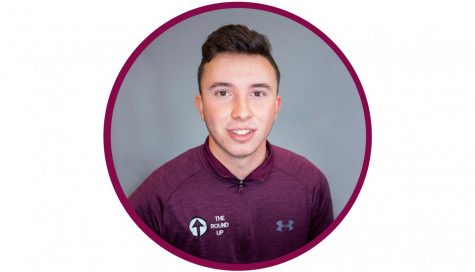 Anthony McKenna, Sports Writer
Anthony McKenna was born in Las Cruces, New Mexico. After living in multiple locations around the Southwest, Anthony decided to transfer to New Mexico...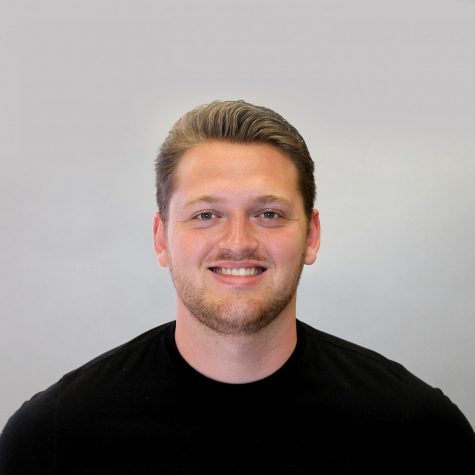 James Martin, Sports Editor
A Las Cruces native, James Martin enters his fourth year at The Round Up and second as Sports editor. The senior loves Minecraft and good vibes and is...