Last second layup sinks turnover-prone Aggies in season opener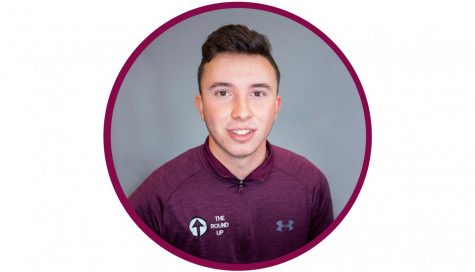 More stories from Anthony McKenna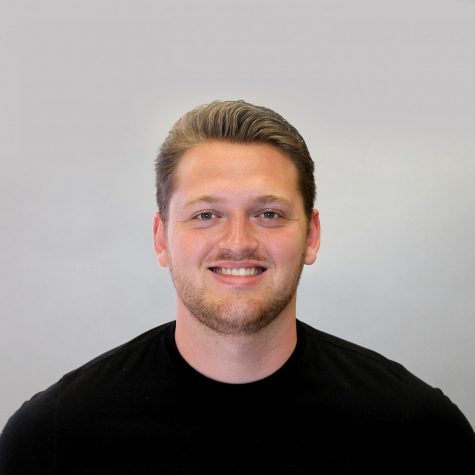 More stories from James Martin
The New Mexico State women's basketball team came up just short in what was a heartbreaking season opener against UC Riverside, falling 60-58 after giving up a last second layup to drop the 60-58.
The Aggies had the ball in a tie-game with 13 seconds left, but a Gia Pack miss at the rim with pushed down at the other end for an easy Riverside go-ahead bucket with 1.4 seconds left would prove to be the killer.
"If a get-back is at the rim [Pack], someone has to rotate back to cover the rim. Lots of learning lessons here." Atkinson said when asked about the defensive breakdown in the game's waning moments.
The game was back and forth in its totality, with each team leading by double digits at some point throughout the contest. Neither team looked particularly sharp, with the Aggies shooting 36% from the field and Riverside hardly fairing better at 38%.
That sloppy play was evident in the turnover department, too, with NM State taking the ball away from the Highlanders a 23 times, but giving it up 18.
"You can't turn the ball over 18 times in close games and be successful," Atkinson said. "We turned them over 23 times but they got 16 points off of our turnovers."
NM State had to stage a comeback after falling behind late in the third quarter going in to the fourth when UCR mounted a 13-1 run. The Aggies turned it on in the fourth, but costly mistakes in the final minutes were too much to overcome.
"Our fight was really good, and we drew from our defense," Atkinson said. "We have to be able to play better with a lead… You look at fast-break points, we had 14 to 2, and the two that won the game was their only fast-break point."
Gia Pack added 18 points and eight rebounds while Aaliyah Prince had a career night totaling 24 points, three assists and two steals, but beyond the Aggies' new-look dynamic duo, not much offensive contributions were to be found, with no other player taking more than five shots.
"Aaliyah has a knack to score the basketball… She's probably the most athletic kid I've ever coached and she just has a good feel for it," Atkinson said of Prince, who is poised to take a big step this year in the absence of Brooke Salas. "Each year she has gotten more and more comfortable, and she showed that tonight."
The Aggies' next matchup will be up north this Saturday, where they'll have a chance to pick up their first win of the season against the University of Denver.
"We all made some mistakes, I feel that we just have to keep playing through the mistakes, and this is the first game, so we just have to get through our adversities and our downfalls," Prince said. "Once we get all on the same page, I feel like we're going to be way better as a team."
Leave a Comment
About the Writers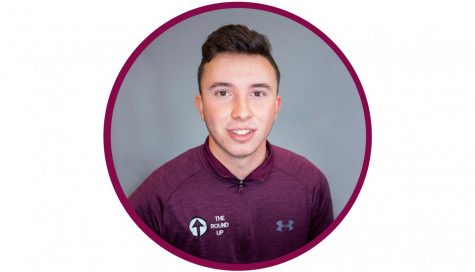 Anthony McKenna, Sports Writer
Anthony McKenna was born in Las Cruces, New Mexico. After living in multiple locations around the Southwest, Anthony decided to transfer to New Mexico...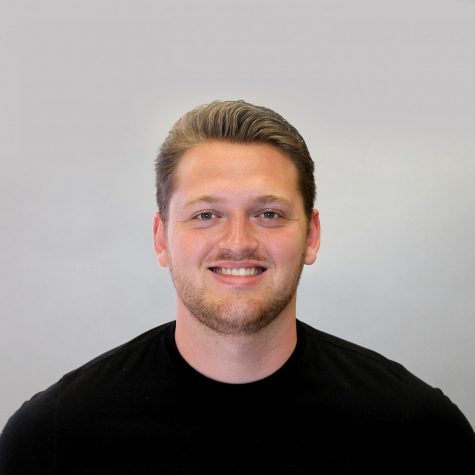 James Martin, Sports Editor
A Las Cruces native, James Martin enters his fourth year at The Round Up and second as Sports editor. The senior loves Minecraft and good vibes and is...