NM State turns in best performance of the season on Senior Night, tops UTEP for second straight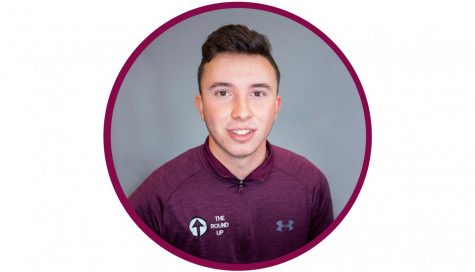 More stories from Anthony McKenna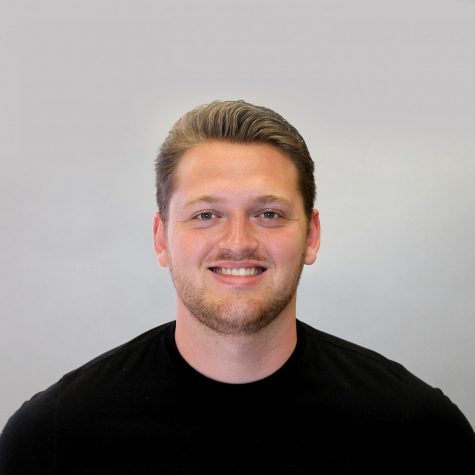 More stories from James Martin
The New Mexico State football team secured their second straight win on the 2019 season and third straight victory over borderline rival UTEP, knocking off the Miners 44-35 behind a dominant running game and big defensive plays in the second half.
Led by Jason Huntley in his last game at Aggie Memorial Stadium, the Aggies totaled 259 yards on the ground, with the senior picking up a career-high (for a second straight game) 191 yards and three touchdowns on 14 carries, including a momentum-shifting 53 yard score in the final minute of the first half to give NM State a valuable halftime lead.
"Just had to show them there was still something left in me, especially these last two home games," Huntley said. "I wanted to make sure I went out the right way, to have two career games back to back."
In a tight game, NM State trailed as late as the 12 minute mark in the fourth quarter after UTEP put together a 75 yard, two minute scoring drive that gave the Miners a 22-21 advantage.
NM State would go on to score 23 total points in the fourth quarter — an area where the Aggies have struggled throughout the year — reclaiming the lead on a Philly Special-esque trick play that saw quarterback Josh Adkins making a spectacular corner of the end zone grab off of a Tony Nicholson pass set up by a Rashie Hodge interception.
"I don't know what got into me, it was just a really fun play," Adkins said when asked about the trick play. "Tony gave me a chance and I said I'm going to moss this guy, it was a lot of fun…I love basketball, I was a rebounder, so maybe that played into it tonight."
Quarterback Josh Adkins added to his streak of no turnovers after tonight, obviously improving on his performance compared to earlier this season.
The Aggies extended their lead on a 53-yard field goal from "Downtown" Dylan Brown, stealing whatever momentum UTEP picked up holding NM State out of the end zone.
"I give all the credit to Ronnie Pentz, our special teams coordinator, because he talked me into that one," Martin said. "That was a huge kick." Martin said.
A fumble return touchdown by Las Cruces-native Matt Young set up by a Xander Yarberough strip-sack and a 53 yard Christian Gibson touchdown run as they were trying to run time off the clock sealed the deal for an NM State squad that was dead set on pulling off the rivalry three-peat.
The Aggies improve to 2-9 on the season in their last home game for the 2019 campaign — something head coach Doug Martin is very positive about in terms of capping off the season and looking ahead to 2020.
"Our program is going in the right direction since the bowl game, we spent four years trying to fix the problems at New Mexico State," Martin said. "It's healthy, we don't have scholarship problems, we don't have APR problems, we don't have any of those things."
The Aggies' season ends next week against a 6-5 program, where NM State will look to push for three wins against Independent Conference program Liberty.
Leave a Comment
About the Contributors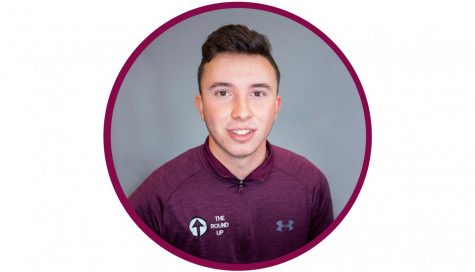 Anthony McKenna, Sports Writer
Anthony McKenna was born in Las Cruces, New Mexico. After living in multiple locations around the Southwest, Anthony decided to transfer to New Mexico...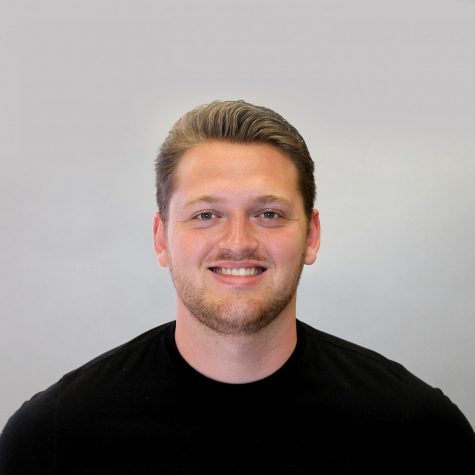 James Martin, Sports Editor
A Las Cruces native, James Martin enters his fourth year at The Round Up and second as Sports editor. The senior loves Minecraft and good vibes and is...