Early woes for NM State softball persist in back-to-back losses to No. 24 UCF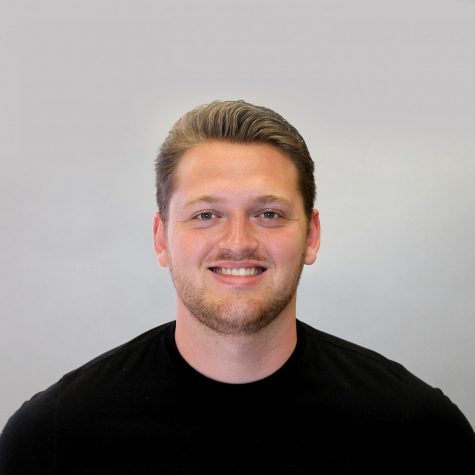 More stories from James Martin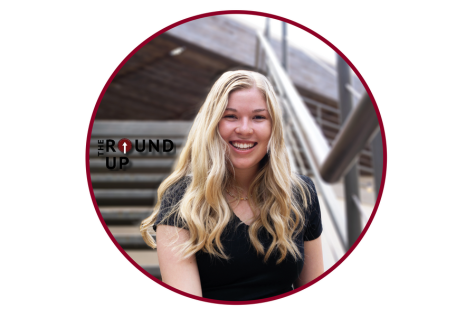 More stories from Shelly Doyle
After an opening weekend severely affected by weather delays that saw the Aggies eek out just one win in four tries, the New Mexico State softball team's early struggles have continued against UCF, with the Knights coming out victorious 18-1 Friday night and 11-2 Saturday afternoon.
In game one against the No. 24 in the nation Knights, the play was interrupted by an hour long weather delay after UFC accumulated an early 4-1 lead, but the break would not have any luck in changing the momentum, with the Aggies registering just one hit after the start of the third inning. UCF, on the other hand, was unstoppable, scoring at least four runs in each inning they went to bat and finishing the game, which was run-ruled after the fifth inning, with 18 runs on 17 hits (at a staggering .548 batting average).
Game two would remain closer but feature a lot of the same story, with NM State finding the Knights' offense difficult to match once more in a 11-2 drubbing. After allowing an early two-run lead to UCF, Kayla Bowen managed to drive in Antuanett Dean off a double to left center, but the Knights would respond with another four runs in the second inning and refuse to look back from there, despite a Matalasi Faapito single that brought Hope Banales home in the third.
The Aggies performed marginally better from the plate, racking up one more hit and upping their batting average to .235 from a .167 showing Friday night, but giving up 11 earned runs for the second time in three games is hard to overcome.
With how good NM State under head coach Kathy Rodolph has been historically, the lackluster offense — the Aggies have not hit better than .280 over their last five games, with three sub-.200 games sprinkled in — comes as a bit of a surprise, but given how difficult the Aggies early schedule is and the holes they've been forced to fill with losses from the last two seasons, a slow start isn't unfathomable.
The Aggies aren't without talent, with Nikki Butler and Matalasi Faapito each earning a spot on the Preseason All-WAC Team earlier this month and many from last year's 15-8 team (before the pandemic cut the season short) returning for another go in 2021, but after losing all-time greats like Kelsey Horton, Victoria Castro and Kayla Green before last season and other key contributors like Jeanelle Medina in a shorted 2020 that already offered little time to adjust, NM State will have a ways to go to reclaim their spot at the top of the WAC mountain.
NM State will have an opportunity to turn things around immediately, capping off their weekend series against the Knights in Orlando Sunday afternoon.
Leave a Comment
About the Writers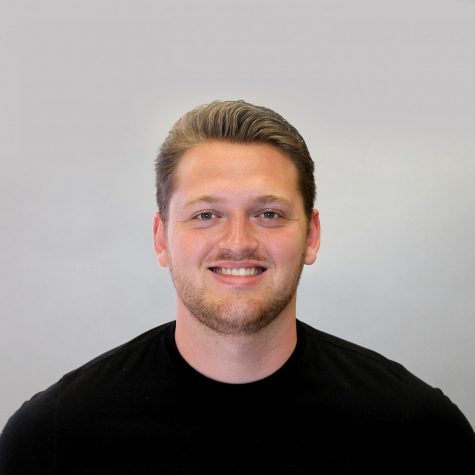 James Martin, Sports Editor
A Las Cruces native, James Martin enters his fourth year at The Round Up and second as Sports editor. The senior loves Minecraft and good vibes and is...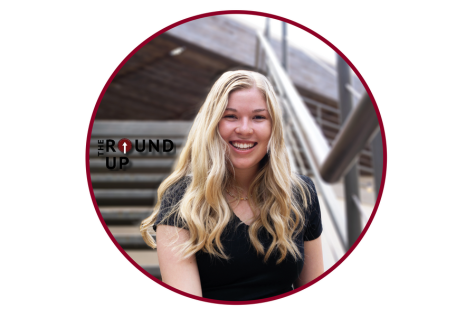 Shelly Doyle, Sports Editor
Shelly Doyle is entering her third year at The Round Up and her second year as the Head of the Sports Department. She is working towards a degree in social...