NM State overcomes turnovers, tops Seattle to advance to WAC semis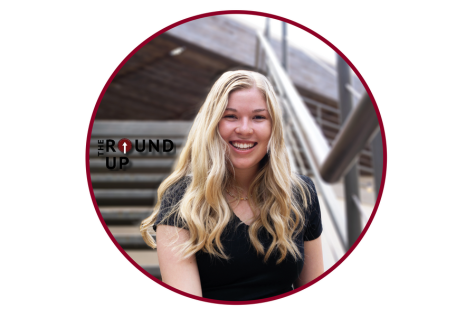 More stories from Shelly Doyle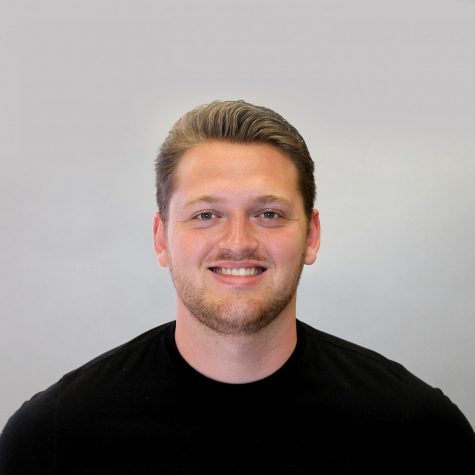 More stories from James Martin
If one thing has been made clear in WAC Vegas since its inception, it's that the New Mexico State women's basketball team runs the Orleans Arena come tournament time, and that was no different in their opening game this year's competition, with the Aggies leading wire to wire in a 56-46 win over Seattle in a battle of the conference's lone winners over the last five years.
Judging from that scoreline, it's clear that the game was a defensive showdown/offensive struggle, but when you get to March, it doesn't really matter how you get the job done as long as you survive and advance.
"We got stops when we needed to, we got rebounds when we needed to and we were just solid. That's what we always wanted to do is just be solid and keep everything in front, don't let anything get behind us," head coach Brooke Atkinson said. "You got sophomores out their playing like veterans in the sense, Sophia [Inoussa] had been here before, Shania [Harper] had been here before, so they just kind of played like they had experience and they where just solid."
The duo, along with Aaliyah Prince, proved to be a strong combo, with the Aggies earning them a nine point lead in the first quarter behind their veterans. A game marred by turnovers on both sides would inevitably stay tight though, and the sloppy Aggies, who coughed it up 11 times in the first half, would not be able to get comfortable, as the Redhawks made it a 25-21 game heading into the break.
Things would stay tight throughout the third, with Seattle getting a point after knocking down a half-opening three-pointer, but NM State would continue to hold their lead.
Seattle would mount another mini-run in the fourth quarter to make it a 45-43 game with just over four minutes left to play, but four straight made field goals by the Aggies, highlighted by an exclamation point and-one by Harper, couple with seven consecutive misses by the Redhawks helped the Aggies pull away down the stretch, overcoming 21 team turnovers and 39% shooting to advance to the semifinals and improve their overall WAC Tournament record since the event moved to Las Vegas to 12-1 — their lone loss coming to Seattle back in 2018.
Shania Harper had a career game, leading all players with 15 points and 13 rebounds, with her counterparts Prince and Inoussa contributing 12 and 11 points respectively (Prince also led the team with three assists and tacked on eight rebounds of her own). The quality of NM State's top-three was far from the only reason the Aggies are continuing their run, though, with Atkinson crediting the depth of the team for getting them in the position they are now.
"This year, just because of the situation some days, we would have seven and the other five couldn't go so depth was that important all year," Atkinson continued. "Coming into the tournament, just hoping we were all healthy, everybody got [to have] big time minutes and experience."
NM State will have a tall task ahead of them as they take on undefeated top-seed Cal Baptist in the next round, but with the Lancers ineligible for the NCAA Tournament and inexperienced when it comes to this stage, it's as good a time as any to remember that anything can happen in March.
Leave a Comment
About the Writers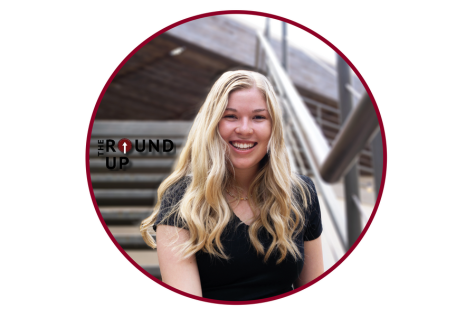 Shelly Doyle, Sports Editor
Shelly Doyle is entering her third year at The Round Up and her second year as the Head of the Sports Department. She is working towards a degree in social...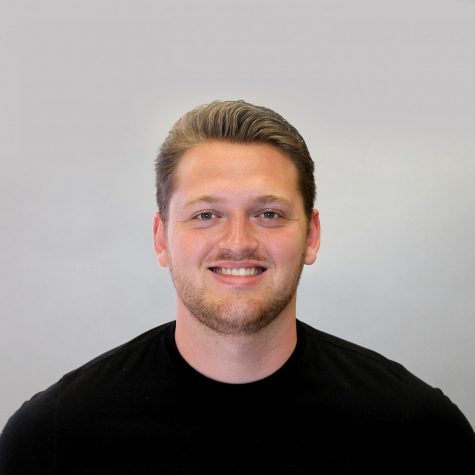 James Martin, Sports Editor
A Las Cruces native, James Martin enters his fourth year at The Round Up and second as Sports editor. The senior loves Minecraft and good vibes and is...