Road to the Oscars: Nightmare Alley
A love letter to noir and cinema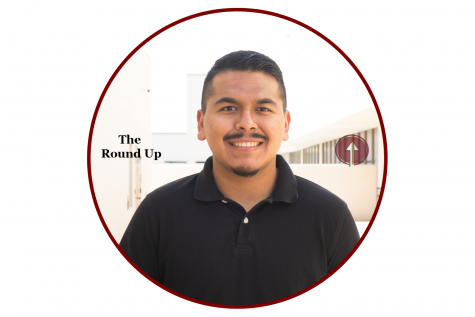 More stories from Luis Rios
The 2022 Academy Awards are set to air on March 27. The Round Up will be releasing weekly reviews of the movies that are nominated for this year's Best Picture category leading up to the event.
Director Guillermo Del Toro is no stranger to showing his passion for the history of cinema. With films like The Shape of Water (2017) having major influences from Creature from the Black Lagoon (1954), he melds those subtle themes of romance and twists them into something far more dynamic yet compassionate.  
His latest film, Nightmare Alley, is in a similar boat. With it being a nearly shot-for-shot remake of the 1947 noir classic directed by Edmund Goulding. Set during 1940s wartime, Stanton Carlisle (Bradley Cooper) turns up mysteriously and starts working at a carnival where he learns the art of being a mentalist and begins a life of a successful con man.   
Del Toro proudly showcases the similarities in each prominent scene to the original, but now, with the benefit of modern production and special effects that look so crisp, stylized and up to par with what is expected by the same person who created Pan's Labyrinth (2006). Throughout the movie, there is a glamourizing feel yet threaded with sinister undertones like a cheap rundown carnie's performance. Alongside that are exquisite performances from a star-studded cast that accompanies Cooper such as Cate Blanchett, Rooney Mara and Willem Dafoe.  
Without spoiling too much, the story of Del Toro's Nightmare Alley follows the plot nearly all the way through. Yet there are prominent differences in scenes due to newly added context that makes the viewing experience unique to Goulding's movie. The film adheres to the tragic reality of the American Dream, along with the theme of death sprinkled in to reflect the continuance of World War II.  
Where the film is bogged down through, is by its runtime. Compared to the hour and a half duration of the original, Del Toro's iteration is over two hours long and does no favors for itself with slow pacing. While extra scenes are added to better develop characters, there are multiple instances where the movie drags on and becomes lackluster.  
With that being said, Nightmare Alley is near perfection and another success from the mind of Del Toro. The runtime can be forgiven due to the immersion of the 1940s setting coupled with brilliant modifications to how the characters are written that provide them fascinating nuances. To fans of cinema that have not seen the movie, they will be greeted to a nostalgic yet innovative homage to the era of film noir. With the movie being out now on HBO Max and a black and white version of the film showing in theaters, Nightmare Alley is an experience that deserves your attention.  
Rating: 4.5 out of 5 Stars 
Leave a Comment
About the Contributor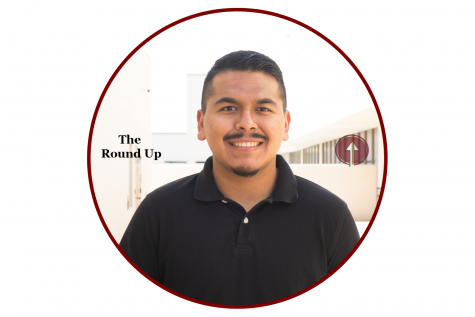 Luis Rios, Lifestyle Writer
Luis Rios is a senior entering his fourth year at The Round Up and his second year as Political Writer. As he works towards completing his major in Journalism...