NMSU hosts Aggie Experience
Hang on for a minute...we're trying to find some more stories you might like.
More stories from Stephanie Frisch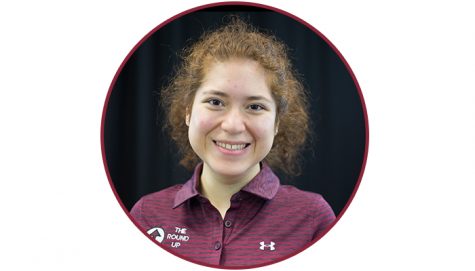 More stories from Lauren Roman
Aggie Experience is an opportunity for high school students and their parents to tour New Mexico State University's campus, and to get a chance to interact with professors and students in their future major.
College visits may make a very big impact on where high school students decide to go to college. Events like Aggie Experience could offer hesitant students the resources they need to make a decision about their future.
Ashley Jurado is the student program coordinator for the College of Arts and Sciences. She discussed the importance of Aggie Experience, and what has been changed in the last year.
"This year they opened registration to juniors, so I think it's a great start getting students to have conversations about where they are going to go to college," said Jurado.
By opening registration to juniors and seniors, NMSU is able to make an impression on younger students, and help them start thinking about where they want to spend the next 4+ years of their life. Taking college tours as a junior may help high school students understand all of their options, and help them narrow down their top college choices.
Part of the Aggie Experience that may appeal to students is the opportunity to meet with professors who teach the majors they are interested in. Jurado explained that part of her job included taking students to meet with people inside the 24 departments offered by the College of Arts and Sciences.
Meeting with influential department heads or professors may help students decide that their major is exactly what they dreamed it was, or students may decide they want to change their major.
The goal of Aggie Experience is to showcase all that NMSU has to offer and encourage students to consider applying, or enrolling in the future.
According to Jurado, NMSU uses Aggie Experience as a recruiting opportunity. NMSU wants to make a good impression on high school students, and give them with information about their majors and all NMSU can provide.
Sue Joheen and her daughter Hailey drove down from Albuquerque to take part in Aggie Experience. They both agreed that college visits are important, and Sue wanted her daughter to understand all of her options.
Sue explained the good things she has seen while visiting NMSU, including how much she appreciated that her daughter was able to meet a biochemistry professor.
"It seems very positive to see administration and teachers so involved and caring. I'm pretty excited for my daughter" she said "He [biochemistry professor] seems very involved with his students, and he's there for them. He would guide them to their future."
Hailey was excited by all the organizations and clubs that NMSU has to offer, as she likes to stay very involved.
"This is like a gateway to all of the student organizations that I can get involved in" said Joheen, "Everything like student unions, to cheerleading, and sororities and things like that."
In addition to supplying information on majors, housing and financial aid, Aggie Experience is here to celebrate being an Aggie. If students wanted to participate, there was a hike up 'A' mountain, and the day finished with a sunset dinner at the golf course.
All Aggie Experience information can be found through the undergraduate admissions page, or by contacting Mariana Ortega, the Orientation Specialist, at 575-646-8038.

Hang on for a minute...we're trying to find some more stories you might like.