New Mexico State Softball reaching their apex at the right time
Hang on for a minute...we're trying to find some more stories you might like.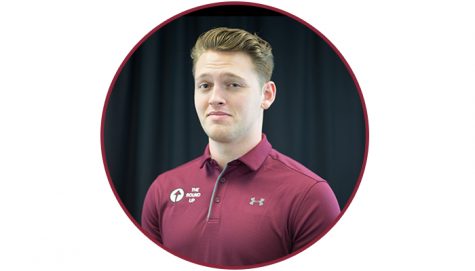 More stories from James Martin
If you follow sports, then you know about "flipping the switch."
Whether it be coming out slow to start a game or dealing with a demoralizing losing streak, teams that struggle want to "flip the switch" and start dominating. This is especially the case for good teams that hit a rough patch — they know what they're capable of and want their play to reflect it.
Enter the New Mexico State softball team: a defending three-time WAC champion that retained nearly all their talent from last year's stacked squad that reached the NCAA Regionals for the third time in program history.
Head coach Kathy Rodolph and the Aggies entered this year with high expectations, and while they've been far from a disappointment, posting a winning record while ranking high nationally in slugging percentage (.512, good for 13th) and home runs per game (1.06, good for 24th), it's no secret that NMSU has dealt with their fair share of struggles throughout the pre-conference play portion of the year.
Entering spring break, the Aggies lost eight of their last 10 games and were sitting multiple games below .500 halfway through the season.
"What we're doing right now isn't enough," Rodolph said after NMSU's doubleheader loss to Minnesota (the last two games of that difficult stint). "If we want a favorable outcome in conference, we have to get off our heels and get back in the game."
That message clearly stuck with the team, as the Aggies went on to win six straight games by a dominant combined margin of 48-12. The season best winning streak, which marked the first time since mid-February that NMSU won back-to-back games, could not have come at a better time for NMSU, with three of those six wins came in Kansas City, Mo. during NMSU's sweep of UMKC that kicked off conference play.
NMSU would follow the six-game win streak with a 13-4 shellacking at the hands of UNM that Rodolph called a "wake up call" for the team. The Aggies had beaten the Lobos nine straight times entering the matchup, including once just a few weeks ago in Albuquerque, making the defeat all the more surprising and devastating.
There would be no snowball effect with this loss, though.
Instead, the Aggies came out and played their best softball of the season, crushing Cal State Bakersfield, a team that had just taken their series over pre-season WAC favorite Grand Canyon, by a combined margin of 17-2 over the three game series.
"We went through some rough patches earlier in the season, just not being able to put things together, but we're getting closer to where we want to be. We're finally meshing together," freshman infielder Stefani Duran said of the team's progress. "The bar is always being raised, but overall we're feeling real solid together."
The Aggies still have a lot of important softball ahead of them, with after their most-recent series win over Grand Canyon in Phoenix, they are feeling confident as the season hits the home stretch.
"I think we're peaking at the right time, but it's important to not let ourselves get comfortable with the success," Duran said. "We still have to beat on our craft so that when the WAC tournament comes we'll be as ready as possible."
Whether or not NMSU has peaked yet is still to be determined, but it's safe to say that that metaphorical switch has officially been flipped to on.

Hang on for a minute...we're trying to find some more stories you might like.
About the Writer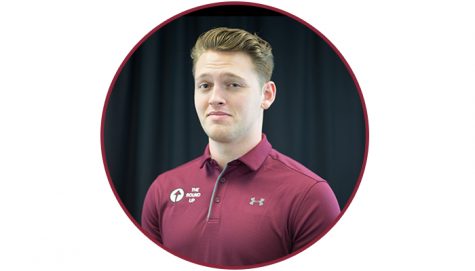 James Martin, Sports Editor
James Martin is a second-year sportswriter and a sophomore majoring in journalism. He was born and raised in Las Cruces, New Mexico and graduated from...