New Mexico State takes down GCU; claims WAC Tournament Title and heads to the NCAA Tournament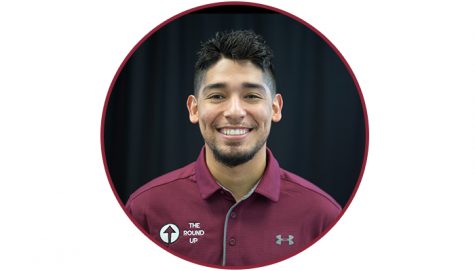 More stories from Jonah Gallegos
There were a lot of unknowns heading into the 2017-18 season for the New Mexico State University Men's basketball program; new coach, new recruits and just an entirely new team from a season ago – but first year head coach Chris Jans and his team continue to prove the naysayers wrong.
The Aggies defeated the Grand Canyon University 'Lopes 72-58, punching their ticket to the NCAA tournament and winning the WAC tournament championship.
NMSU senior forward Jemerrio Jones was named the WAC tournament Most Valuable Player; while also breaking another WAC tournament record. Jones had 18 rebounds in tonight's game, tallying off his overall rebound numbers for the entire tournament at 55, surpassing the previous record of 53. Boise State's Jason Ellis held the previous tournament record and achieved the record in four games; NMSU's Jones did it in three.
"I thought Zach (Lofton) was going to get it," Jones said when asked how he felt about winning the MVP award. "I really didn't even care about that – I'm just here to win."
Grad transfer Zach Lofton was also awarded post-season hardware, being named to the WAC All-Tournament team. The 6-foot-4 guard finished with 21 points, even cashing in at the free throw line going 9 of 11 from the charity stripe.
"I'm so glad I came here," Lofton said. "I'm so glad I made this decision, I'm so happy for coach, and the fans and my team – I don't want to talk too much, I can't cry up here."
NMSU took momentum heading into halftime after Lofton hit a huge three right before the horn went off; his team led 33-22 at the break.
"We knew it was going to be a battle," Jans said. "Every point was really really hard to come by, then obviously that run there that closed the half gave us a little breathing room."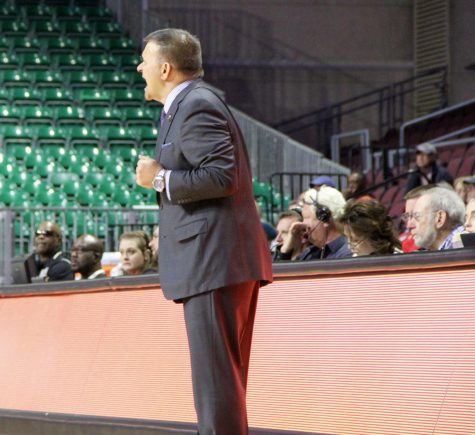 After NMSU's run, they never looked back and was in part thanks to the Aggies energized defense. NMSU sophomore guard AJ Harris emerged during the tournament as the team's leader on defense creating manic for opposing team's offenses. Surprisingly, Harris didn't get selected to the All-Tournament team but nonetheless played a big part in helping his team be crowned as the tournament champions.
"I'm proud to be an Aggie," Harris said. "I'm blessed to be here, I'm blessed to punch that ticket – and be here with my family."
Coach Jans and his many first year Aggies tied last year's program record of 28 wins and looks like will get a better seed in the NCAA tournament than previous years.
"I don't care what number they give us, I don't care where they send us," Jans said. "We're going to play. These guys aren't done."
NMSU will find out who they will play in the big tournament come tomorrow afternoon. Projections consistently have the Aggies as a No. 12 seed in the tournament.
"We got an experienced bunch that's been around a little bit and certainly that helps," Jans said. "We're going to be a tough tough out for whoever matches up with us."
This is NMSU's sixth time making it to the tournament in the past seven seasons.
Jans admits his players took a while to buy into his mindset but once they did, they never looked back.
"He's like our father – for the team," Jones said. "He don't show favoritism to nobody, he treats everybody the same."
Whatever critics and fans think, Jans and the rest of the team will pay no mind to the outside noise and will do what Jones refers to as "just hoop".
About the Contributor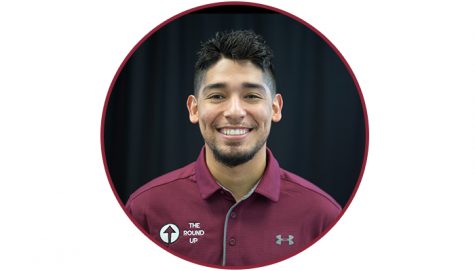 Jonah Gallegos, Sports Writer
Jonah J. Gallegos enters his second year at The Round Up and is currently a senior, majoring in journalism. Born and raised in Las Cruces, New Mexico,...