ASNMSU voting in full swing
Hang on for a minute...we're trying to find some more stories you might like.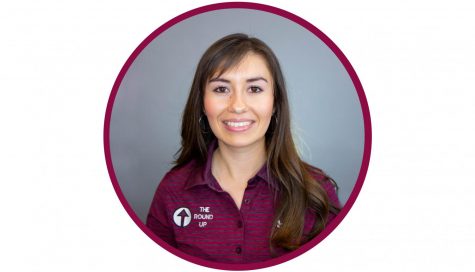 More stories from Leah Romero
Voting is well underway for the Associated Students of NMSU presidential, vice presidential and senate positions. Elections began Monday and will last through the end of the week.
All candidates provided statements on the ASNMSU Voter's Guide when they announced their candidacies. The five presidential candidates are Alexander Warner-Garrett, Evan Conner, Jonathan Ortiz, Reyaun Francisco and Ryan May.
Warner-Garrett is currently serving as a senator for the College of Arts and Sciences as well as the president of the Residence Hall Association. Warner-Garrett is double majoring in journalism and government. He said his focus will be on campus safety, school spirit at athletic events and sustainability on campus.
"As a Senator, I have increased the types of community service travel that students can receive appropriations on, and I have amended the Law Book to better serve our constituents by serving on Law Book Committees," Warner-Garett said. I have also worked with Sodexo to improve the campus dining experience."
Conner is a senior graduating with a degree in accounting and a minor in economics this spring and will return to NMSU in the fall semester to pursue a master's degree in accountancy. He served last year as the ASNMSU comptroller, overseeing the organization's finances. He has also held leadership positions with Kappa Sigma, Beta Alpha Psi, the Business Council and Cru.
"My goal is to focus on the NMSU student experience through growth of transparency, efficiency, high service level, and all-around enjoyment satisfaction with ASNMSU," Conner said.
Ortiz is a senior majoring in mechanical engineering and has served as a senator for the College of Engineering for three years. He said he has been involved with Senate Leadership and various community service efforts involving refugee and veteran housing. He said he wants to be more inclusive with students and update them on what ASNMSU does.
"As president I will work together to improve the relationship with Diversity Programs, seeing as how NMSU is a minority serving institution this has to be our priority," Ortiz said.
Francisco is majoring in government and human resources, minoring in international relations and pursuing a supplemental degree in law and society. He is a first–generation college student and serves as a senator for the College of Arts and Sciences as well as president of the Native American Business Student Organization.
"By strengthening the bond of our amazingly diverse community and by fostering civic engagement with our NMSU professionals, we will ensure a successful student government," Francisco said.
May is also a first-generation college student and is a junior majoring in psychology and nursing. He said he has been involved with ASNMSU since 2016 and currently serves as the director of Community Outreach.
"As a team, we will strive for a unified, diverse, and safe campus!" May said. "I don't usually make promises, but with the help of my team, we will ensure that the voice of the student body is heard at every level of this institution."
The three vice presidential candidates are Melina Burnside, Salma Lopez and Ana Maldonado.
Burnside is majoring in social work and serves as a senator from the College of Health and Social Services. She said she was an ASNMSU Roadrunner intern where she learned about each branch of government. She is a residence assistant for Garcia Hall and a member of Aggies Without Limits. Burnside is the running mate of Evan Conner. She said she is passionate about NMSU and will work to lead the student government in contributing to a positive student experience.
Lopez is majoring in kinesiology and serves as a senator from the College of Education. She also plays for the NMSU Lady Chile Rugby Club and is the outreach coordinator for the NMSU LGBT+ Programs. Lopez is the running mate of Jonathan Ortiz. She said she plans to focus on the student experience while looking at ASNMSU's interaction with diversity groups, college councils and organizations.
Maldonado is a sophomore majoring in biochemistry with four minors and serves as a senator from the College of Arts and Sciences. She also was a Roadrunner intern and is currently a residence assistant for Piñon Hall. Maldonado is the running mate of Ryan May. She said she aims to keep NMSU a safe, welcoming environment by addressing safety, diversity student involvement and unity.
Senator positions for six colleges are also up for election with 19 total candidates running. The College of Health and Social Services has no candidates running to represent it. Five candidates are current senators and one candidate, David Hernandez, held the position in the past. Students can vote for candidates on campus at six election stations or online at election.nmsu.edu for the rest of the week.
Hang on for a minute...we're trying to find some more stories you might like.
About the Writer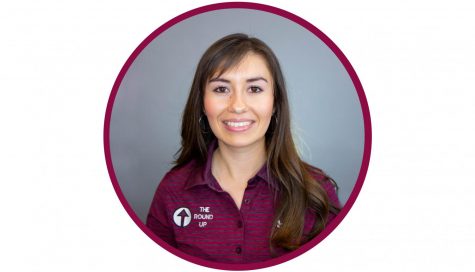 Leah Romero, News Editor
Leah Romero is a native Las Crucen entering her fourth year at NMSU where she is pursuing a bachelor's degree in Journalism and Media Studies along with...