Las Cruces City Council weighs options for community response to COVID-19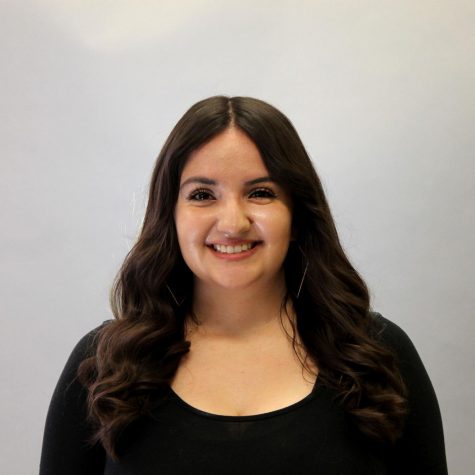 More stories from Aimee Ryan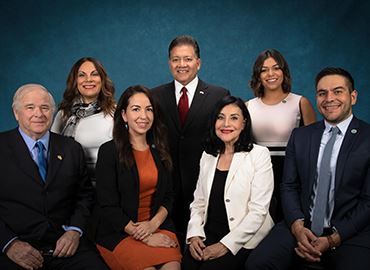 The Las Cruces City Council held a special meeting to discuss how the city should respond to the spread of COVID-19 on Monday, March 30.
This city council meeting was the first to be held through virtual means, as city officials did so to follow recent COVID-19 social distancing procedures that have been instructed by the State of New Mexico's leadership.
Representatives from Memorial Medical Center, a hospital in Las Cruces, were virtually present in the meeting to answer questions from city councilors and provide prevention tips in regard to the spread of the virus.
The New Mexico Department of Health reported on Wednesday, April 1 that the state stands at 363 positive cases, 6 deaths, 31 individuals hospitalized and 26 cases that have reached recovery, whereas Doña Ana County totals at 21 positive cases.
Twyla Anderson, infection preventionist at MMC, said the hospital has been monitoring the rising number of local cases of COVID-19 for three weeks and has been preparing for a surge of positive cases.
"We have a designated area where we're looking at our suspect patients and containing, and again, that's one we're patrolling the burn of our PPE [personal protective equipment]," Anderson said.
According to Anderson, MMC has 199 hospital beds licensed and the hospital would likely move patients to an alternative care site if and when the hospital is to reach full capacity.
Anderson also reported that the hospital is "doing well" with the available supply of personal protective equipment, but that this status is subject to change from day to day.
As of the time of the meeting, MMC has not treated any patients for COVID-19, said Caryn Iverson, chief nursing officer of the hospital. Iverson said she is unaware if MountainView Regional Medical Counter, another hospital in town, has received any positive cases.
Councilor Gabriel Vasquez, District 3, went on to speak about observations he has made in the Las Cruces community which include citizens wearing masks and continuing to meet in groups larger than five people despite a recent public health emergency order in New Mexico that prohibits such gatherings.
Anderson responded to Vasquez's observations by saying individuals cannot be stopped from wearing masks, but the most crucial prevention measures that Las Crucens and other state residents can take are incorporating proper social distancing of at least six feet between individuals, and proper hand-washing.
As for other tips to prevent the transmission of the novel coronavirus, the MMC representatives recommended that only one person per household makes a grocery store trip at once — families in which this may be more difficult to do, such as those with younger children, should consider grocery pick-up options.
Perhaps most importantly, Anderson said she believes that residents of Las Cruces need to take the state's request to social distance seriously, and she agreed with Vasquez that Las Cruces Mayor Ken Miyagishima should enact an emergency in the city.
"I think we see behavior, you've seen behavior, that they just don't take it seriously enough. They don't think they're going to get sick, they're young, and they're bored, and they want to be outside and they call their friends and they all get together, understandably, but these are not normal times," Anderson said.
Citizens should remain at home to keep themselves and the public safe, Anderson said.
"This is not the behavior that we should have right now with this virus in our community. So, if we're going to make a difference and prevent the spread, then we need to stay home as much as possible," Anderson said.
In reference to failing to utilize social distancing, Chief Executive Officer of MMC John Harris said individuals should understand that distancing is important because individuals can simultaneously be asymptomatic, meaning a person can be infected but not display symptoms of COVID-19, and unknowingly spread the virus to others.
City councilors also tossed around ideas of how to fund businesses, individuals and community services that have been negatively impacted by closures related to COVID-19. The council plans to meet again Friday, April 3 at 9:30 a.m. to amend the city's Adopted FY2020 Budget in hopes of providing funding for various needs across Las Cruces.
Leave a Comment
About the Contributor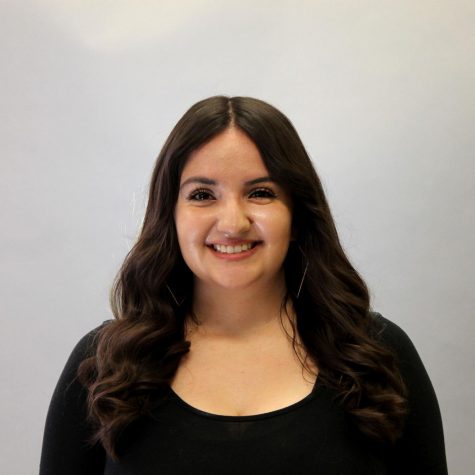 Aimee Ryan, Managing Editor
Aimee Ryan is a senior and Southern New Mexico native entering her fourth year at The Round Up and her first year as an editor. She worked as a staff writer...